Arvind Kejriwal-led Delhi Government has decided to impose a ban on firecrackers for a third consecutive year. In a tweet, Chief Minister Kejriwal said, "In view of the dangerous condition of Delhi's Pollution during Diwali for the last three years, like last year, a complete ban is being imposed on the storage, sale and use of all types of firecrackers. So that people's lives can be saved."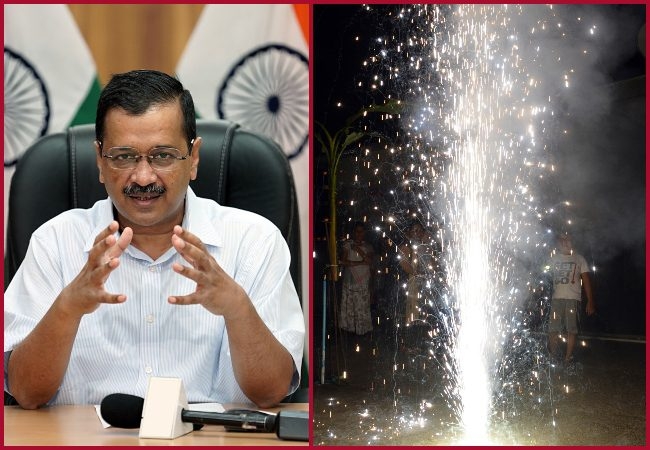 "In view of the seriousness of pollution after the stocking of firecrackers by traders last year, a complete ban was imposed late, which caused losses to the traders. It is an appeal to all the traders that this time in view of the complete ban, do not do any kind of storage", he added.
This is for the third time the Delhi government has imposed a ban on firecrackers in Delhi on the occasion of the Hindu festival Diwali. The argument that the government gives is that because of the firecrackers, the pollution level rises in Delhi, which causes health problems for the residents.
In July 2021, the SC dumped an IIT study that showed firecrackers are not a major cause of Pollution and dismissed the plea against the ban on firecrackers. A Bench comprising of Justices AM Khanwilkar and Sanjiv Khanna refused to accept the IIT study, saying they do not need IIT to know that firecrackers cause Pollution. Justice Khanwilkar lashed out at the study, saying, "Do you need IIT to understand that firecrackers impact your health? Ask someone staying in Delhi what happens during Diwali."
Interestingly, multiple reports have suggested that the stubble burning incidents in neighbouring states dominantly in Punjab is one of the major reasons for air pollution in Delhi. Every year, close to the date of Diwali, the farmers of Punjab started to burn stubble to get rid of the residual crop after harvesting. Such stubble burning incidents have caused a spike in air pollution, which has been reported multiple times. Despite the efforts by the central government, state governments like Punjab failed to control stubble burning, and the year 2020 saw the highest number of such incidents in four years. Reports suggested that Punjab government even refused to help the farmers with the stubble issue.
.
.