Chandigarh, Sept 15: The remark made by Punjab Chief Minister Amarinder Singh that farmers should not disturb Punjab and instead shift the protest to Delhi continues to generate heat in poll-bound Punjab.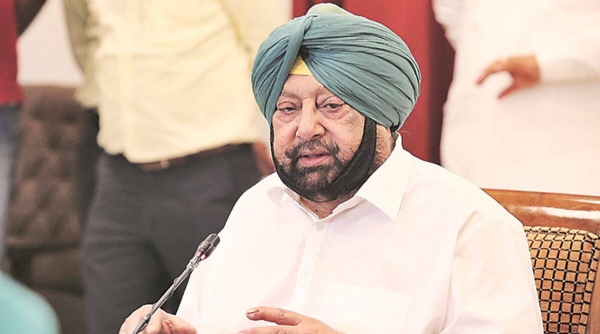 The BJP Media Adviser in Punjab, Jaibans Singh, has said in a video message that if the Congress party is disturbed then it should leave Punjab. "It is the people who are Punjab and not the Congress party," said Singh in the video. He further observed that there are many more protests going on against the State Government like the strike by contractual employees of the Punjab Roadways and the teachers' protest across Punjab.
"Half of Punjab is closed, people cannot move out of their houses because of the protests against the state Government, on top of it, the ruling Congress party is going through an internal crisis, the President of the Congress party is in open rebellion against the Chief Minister," said Jaibans Singh.
Stating the there is anarchy in Punjab and that the government is paralyzed, BJP Media Adviser in Punjab, Jaibans Singh suggested that the Congress chief, being unable to control the situation, should step down.
The Aam Aadmi Party (AAP) has also termed the Chief Minister's statement as irresponsible. The party has further objected to the conduct of a public meeting by the Chief Minister despite the diktat by the farmer union leaders to all political parties to refrain from campaigning till the assembly election is formally announced. The AAP leadership has asked the union leader to either rein in all parties or remove the diktat.
The Congress stands firm on the statement made by the Chief Minister and is accusing the opposition of giving a political twist to the same.