The construction of Ram Mandir in Ayodhya is a huge success we all see today. But do we really know the man behind the one of greatest Hindu movements, the Ram Mandir movement? It was Ashok Singhal who stood tall with his dynamic leadership and strengthened the Hindu Society through mass awakening. Singhal's dedicated life towards rejuvenating the Sanatan Dharam and spreading its peaceful values round the globe fails to impress the leftist dominated academia.
Marking the occasion of his birth anniversary today, here are 8 significant aspects of Ashok Singhal's life that lead the success of Ram Mandir today-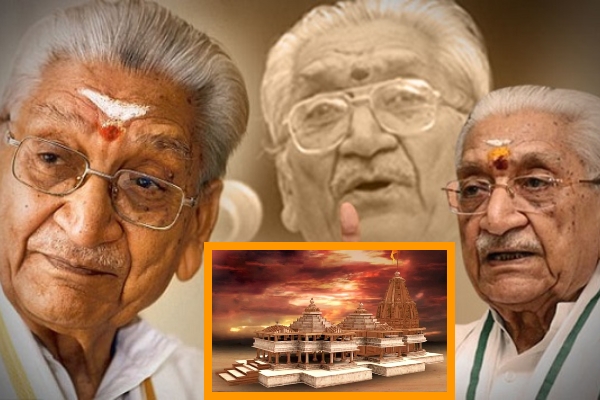 1. Hindu Hriday Samrat Ashok Singhal, born in year 1926 was the international working president of the Vishva Hindu Parishad (VHP) for over 20 years and in charge of the Ayodhya Ram Janmabhoomi movement.
2. He was replaced in the Vishva Hindu Parishad in December 2011 following a long bout of diminishing physical health. Succeeded by Praveen Togadia, Singhal suffered ill-health but was working till a month before his death.
3. Ashok Singhal joined Rashtriya Swayamsevak Sangh (RSS) in 1942 under tutelage of Balasaheb Deoras. After obtaining a degree in Engineering, he opted to become a full-time pracharak.
4. He worked in various locations around Uttar Pradesh, becoming a prant pracharak for Delhi and Haryana. In 1980, he was deputed to the VHP, becoming its joint general secretary. In 1984, he became its general secretary and, later, the working president, a role in which he continued till 2011.
5. Singhal was a key organiser of the first VHP Dharma Sansad in 1984 held at Vigyan Bhavan in New Delhi, attracting hundreds of sadhus and Hindu notables to discuss the issues of rejuvenating Hinduism. The movement for reclaiming the Ram Janmabhoomi temple was born here. Singhal soon became the chief architect of the movement.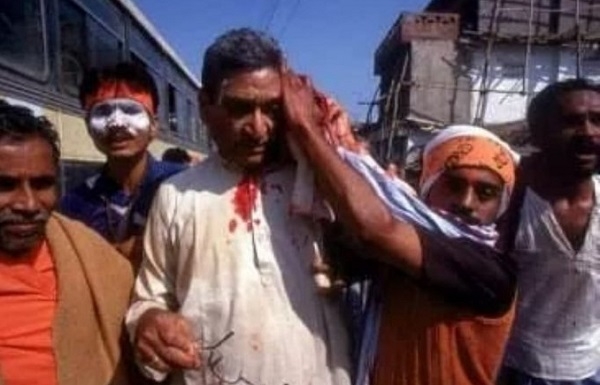 6. Ashok Singhal then went on fast unto death on the demand of the construction of Ram Mandir at Ayodhya.
7. Singhal received a bachelor's degree in Metallurgical Engineering from the Benaras Hindu University Institute of Technology in 1950. Also he was a trained vocalist in Hindustani music under Pandit Omkarnath Thakur.
8. He died on 17 November 2015 at Medanta Medicity hospital in Gurgaon, aged 89. On 1 October 2015, the book Hindutva Ke Purodha was released and officially launched by the then Home Minister of India, Rajnath Singh. The book describes all dedications to his political party and India. This was written by Mahesh Bhagchandaka.
Though, Singhal disagreed with the foreign concept of secularism and socialism, he strove hard to make space for the majoritarian section of society in the Indian polity. At a time, when the sons of soil had no ideological inclination toward their roots, Singhal led a 'right-wing' faction which reignited the sense of pride among the indigenous community. Salute to the stalwart for his bold decisions and actions back then!
.
.