Pakistan digs its own grave! After supporting the Afghan Taliban, it gets bitten by Tehreek-e-Taliban
Tehrik-e-Taliban Pakistan has been launching lethal attacks against the Pak Govt and military since neighboring Afghanistan fell to the Taliban.
Total Views |
"As you sow, so shall you reap". This proverb fits Pakistan as the nation which supports and nurtures terrorists and their organizations, which is now facing terrorist attacks. On Sunday, a Tehreek-e-Taliban terrorist blew himself up in the country's restive Balochistan province killing at least four security personnel and injuring 20 people.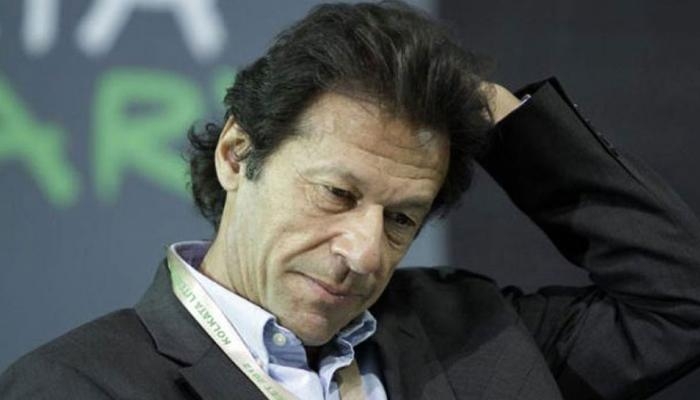 The blast reportedly occurred at 7.30 a.m. on Sunday at Mustang Road in Quetta. The Balochistan Counter-Terrorism Department (CTD) confirmed the suicide attack had targeted the Sohana Khan FC check-post at Mastung Road. According to the police, the attacker drove his motorcycle into a vehicle that belonged to the law enforcement agencies. A further investigation into the matter is currently underway.
Pakistan Prime Minister Imran Khan condemned the attack in a statement. He said, "Condemn the TTP suicide attack on FC check-post, Mastung Road, Quetta. My condolences go to the families of the martyrs & prayers for the recovery of the injured. Salute our security forces & their sacrifices to keep us safe by thwarting foreign-backed terrorists' designs."
It should be noted that Tehrik-e-Taliban Pakistan has been launching lethal attacks against the Pak Govt and military since neighboring Afghanistan fell to the Taliban. Recently, 13 people including 9 Chinese nationals were killed in a shuttle bus blast that occurred in the Khyber Pakhtunkhwa province of Pakistan. The bus was carrying Chinese engineers, surveyors, and mechanical staff to the Dasu dam site in Khyber Pakhtunkhwa province, which is under construction. According to the global times, experts on security and counter-terrorism work suggest that Balochistan terrorists and the Pakistani Taliban were possible sponsors of the attack.
Earlier in April 2021, Tehreek-e-Taliban Pakistan (TTP) carried out a deadly bomb blast at a luxury hotel - Quetta's Serena Hotel which was hosting the Chinese ambassador in southwestern Pakistan. The blast killed two policemen and wounded eight others. United Nations terrorism monitoring report from February 2021 stated that there had been a "sharp increase in attacks in the region." It stated that "TTP was responsible for more than 100 cross-border attacks between July and October 2020."
Last week, Tehreek-e-Taliban (TTP) chief Mufti Noor Wali Maseed has called for an attack on Pakistani Forces. TTP has asked Pakistan forces to free Balochistan, Pashtunistan, and Sindhudesh where China is increasing investment in energy and infrastructure projects. It is also pertinent to note that in Pakistan's ISI, terrorist groups like Lashkar-E-Taiba (LeT), Jaish-E-Mohammad (JeM) helped the Taliban in capturing Afghanistan.
Ironically, this was the same Taliban who released several terrorists and key leaders of Tehreek-e-Taliban from prisons across Afghanistan. Of these militants, one of the most recognized names is Maulana Faqir Mohammad, the former deputy chief of the TTP. However looking at the current scenario, the moment of the truth for Pakistan is that they have dug their own grave by helping the Taliban.