New Delhi, Jan 10: Taking action against the Arvind Kejriwal-led Aam Adami Party, the Election commission has issued a notice to the party for violating the poll code in Punjab. It comes after, AAP distributed a brochure in which they asked the voters to take money from other parties but vote only for AAP.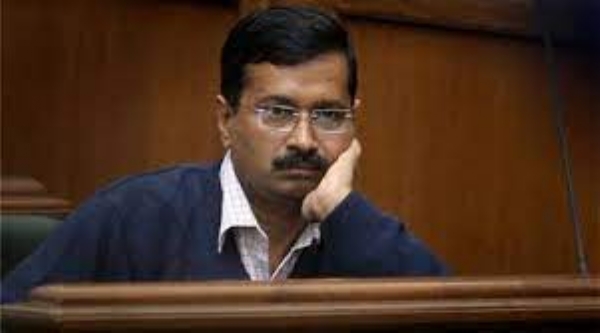 Sandeep Hans, district electoral officer, Patiala has been issued the notice to AAP district chief Megh Raj. Stern and has asked the party to clarify its position by Monday evening. The model code of conduct has come into force in all five poll-bound states on January 8 after poll dates were announced.
In the pamphlet published in Punjabi, AAP said, "These parties have looted Punjab. It is out of money. Hence, if any political party offers you money, take it. But give the vote to Aam Aadmi Party only. They will not know whom you have voted for."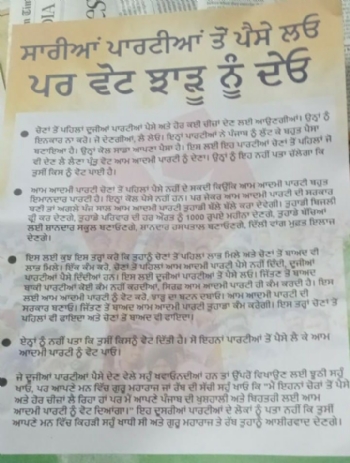 The official spokesperson said, "We have issued a notice to AAP district chief Megh Raj. Stern action would be taken against the person who distributed the leaflets." The pamphlet did not carry any name of the publisher or the printer. The party even urged voters to be "selfish" and take benefits both "before elections and after elections" from the political parties.
Old habits die hard
This is not the first time the AAP party has asked voters to do such a thing. Earlier, in 2017 during the Goa elections Kejriwal had made a similar comment, following which he was sent a show-cause notice by the Election Commission.
Even ignoring EC's 2017 censure, two years later in 2019, Arvind Kejriwal, Chief Minister Delhi, had made similar remarks yet again during a roadshow for then AAP candidate Raghav Chadha.
.
.