New Delhi, Jan 10: The Indian economy will overtake the Japanese economy by the end of this decade. IHS Markit said in its report. This will make India Asia's second biggest economy after China. This will also take India to the world's 3rd biggest economy position, surpassing Germany and UK. Currently, India stands at the 6th position globally, after the USA, China, Japan, Germany and the UK.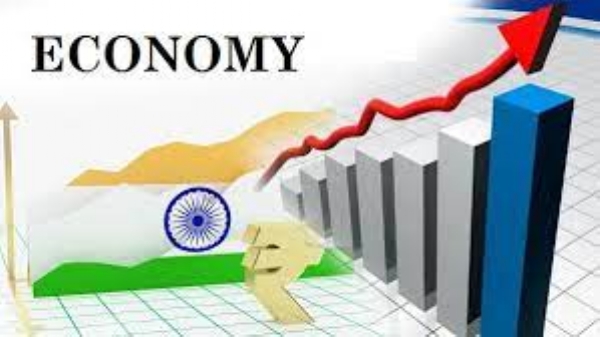 India's nominal GDP in 2021 is at around $2.7 trillion. By 2030, it is expected to grow up to $8.4 trillion. After China's economic boom from the 1980s to 2020, this will be the single biggest jump for an economy within a Decade. As China's economy slows down after Covid-19, the Indian economy is set to retake the spot of fastest growing big economy. As China's GDP growth is expected to be around 4-5% in 2021, India's GDP growth is expected to be around 9%. The Indian economy is supposed to sustain this GDP growth rate, while some estimates even suggest that the Indian economy will reach double digit growth rate.
"India's nominal GDP measured in USD terms is forecast to rise from $2.7 trillion in 2021 to $8.4 trillion by 2030," IHS Markit Ltd said. "This rapid pace of economic expansion would result in the size of Indian GDP exceeding Japanese GDP by 2030, making India the second-largest economy in the Asia-Pacific region," as per PTI.
By 2030, the Indian economy would also be larger in size than the largest Western European economies of Germany, France and the UK.
"Overall, India is expected to continue to be one of the world's fastest-growing economies over the next decade," it said.
The long-term outlook for the Indian economy is supported by a number of key growth drivers.
"An important positive factor for India is its large and fast-growing middle class, which is helping to drive consumer spending," IHS Markit said, forecasting that the country's consumption expenditure will double from USD 1.5 trillion in 2020 to USD 3 trillion by 2030.
For fiscal 2021-22 (April 2021 to March 2022), the country's GDP growth rate is projected to be 8.2 per cent, rebounding from the severe contraction of 7.3 per cent year-on-year in 2020-21, IHS Markit said.
The Indian economy is forecast to continue growing strongly in the 2022-23 fiscal year, at a pace of 6.7 per cent.
The rapidly growing domestic consumer market as well as its large industrial sector have made India an increasingly important investment destination for a wide range of multinationals in many sectors, including manufacturing, infrastructure and services.