Ongoing strategic tensions with China over Line of Actual Control (LAC), Internal Strategic Challenges in Kashmir, Nagaland and Manipur, as well as selective resource/weapon capability enhancement and modernization of Military as an entity, are no doubt a test for the Ministry of Defense and Indian Army, Navy and Air Force in 2021.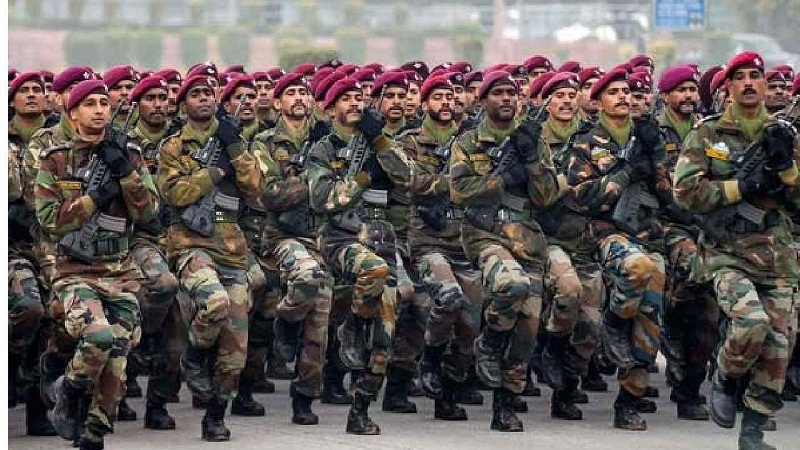 Biggest blow to Indian Defence was due to sudden and very unfortunate demise of Chief of Defence Staff General Bipin Rawat and his wife in a tragic helicopter accident along with 12 Soldiers/Airmen in First week of December 2021.
The search operation in Poonch, which was launched a month after the loss of nine soldiers in the anti-terrorism operation on Kashmir Border in early Decenber,2021, continues even after one month.
In Manipur in November 2021; Commanding Officer of the 46th Battalion of the Assam Rifles and four soldiers were killed in an ambush by Manipuri terrorists. The State and Central Governments have separately appointed a Special Investigation Team to probe the matter. Army has ordered a Court of Inquiry to investigate the cause. As a result; fierce agitations were underway in all North Eastern States, including affected Nagaland and Manipur, for the complete removal of the Armed Forces Special Powers Act (AFSPA) from that region. A number of Pseudo Intellectual Indians were in support of their demands.
All concerned Kashmiri Politicians/Vocal crusaders/Thinkers/ Separatists, who were provoked/instigated/encouraged by assurance of Government in the Winter Session of Parliament that "demand of the North Eastern States will be considered sympathetically", demanded removal of AFSPA from that State. As usual, Abdulla son father duo as well Mehbuba Mufti was on forefront. Pakistan also chipped in. Army duly presented its point of view to Government. Lt Governor of Kashmir expressed the view that "there is no need to withdraw AFSPA from Kashmir at present." Against this background, analysis of the future of Indian Army in 2022 is important.
Since 2002, India has been pursuing the "Cold War Doctrine" of rapid mobilization and quick armored aggression against his enemy in Plains/Dessert, in this case against Pakistan. But in the event of a war with China, this option may not be as effective as extreme cold weather of mighty, high Himalayas and its narrow valleys constraining Tactical/Strategic Maneuvers of Armored Columns, especially Tanks.
The war against China can/will only be won by soldiers skilled in High Mountain Warfare; Precision guided Weapons, Fast-moving Artillery, and an Air Force that thrives in exceptional high altitude climates. With at least 15 of India's Space Orbiting 45 Satellites (GeoSats) capable of acquiring photographic intelligence, real-time battlefield intelligence is easy to come by.
In 2022, the Indian Army will face major challenges in realizing this concept, preparing for future war, modernizing its Self-reliant Defense Forces and appointing a new Chief of Defense Staff.
The present government is working on the appointment of a new CDS to modernize Army, reorganize Existing Military Forces in the Theater Command Structure and coordinate three branches of Army/Navy/Air Force as soon as possible. Modernization began as early as 2019/20 with the purchase of new, State of Art Tactical Equipment and/or by signing of their New Contracts.
Most of the weapons/equipment in the contracts signed at that time were supplied last year. For example, 33 of the 36 Rafael fighter jets previously contracted with France entered the Indian Air Force by 2021. Russia began supplying S400 Anti Aircraft/ Missile Air Defence Systems in December 2021.
Against the backdrop of the ongoing military standoff with China, Military procured abundant Ammunition and Spare Parts through Additional/Special Monetary Allotments under the Emergency Procurement Powers assigned to them. Anti Drone System/Heron Drones for all three Services; Hammer Air to Ground Precision Guided Weapon System, Lighting Ammunition and Spice Bomb and Rafael Aircraft for Air Force; Armored Piercing Fin Stabilized Discarding Sabots for T72 and T90 Main Battle Tanks and man portable Air Defence System for Army were few of main purchases.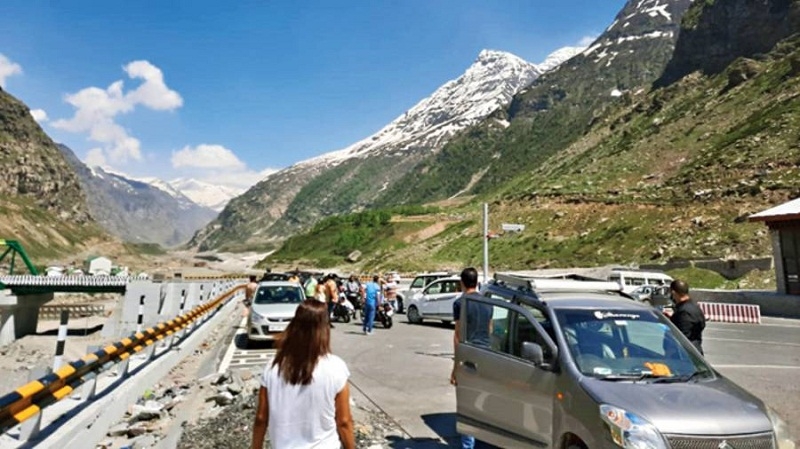 At the same time, the much awaited Resource Infrastructure was set up on/near East Ladakh border and bridges and roads were built along the border in North Eastern States in 2021. At the end of 2021, five important road projects in Ladakh were awarded to the Border Roads Organization. These projects will start in 2022 and end in 2024.
Earlier, the BRO had set up 11 bridges in Ladakh, 10 bridges in Arunachal Pradesh and one each in Ladakh and Jammu. A Joint Venture Agreement was signed during visit of Russian President Vladimir Putin's visit to India in December, 2021 for setting up a Plant in Amethi, Uttar Pradesh for production of six lakh AK 203 assault rifles to commence in end 2022 and finish by 2024/25.
During his visit, President Putin also offered to supply his latest S500 Air Defence system to India. Negotiations and decisions on this venture are likely to commence in 2022. In addition to this, India is likely to purchase few Kamakov 226T Helicopters, Igla very short range Air Defence System and Armata Main Battle Tank from Russia in 2022-23.
INS Karanj, third of the fleet of six Scorpion class submarines and INS Vela submarine were inducted in the Indian Navy in November, 2021. INS Vagir submarine and INS P Visakhapatnam, first 15B class destroyers entered Indian Navy in December 2021. India currently has only one Russian made INS Vikramaditya Aircraft Carrier. The second Aircraft Carrier, INS Vikrant, will be launched for Sea Tests in January/February, 2022 and will enter the Indian Navy in third quarter of 2022. The third aircraft carrier INS Vishal is currently in the conceptual stage due to the unimaginable increase in the price.
Erstwhile Chief of Defense Staff, General Bipin Rawat, had appointed a number of Study Groups in early 2021 with a view to expediting Future Military Planning and creation of Theater Command Structure. He himself would from time to time aggressively reviewed progress of those Groups. With his organizational skills and personal contacts, he initiated the process of procuring urgently needed military equipment and at the same time emphasized on implementing policy of creating new Military Small Scale Industrial Units under "Atmanirbhar Bharat Yojana: Self Reliant India Plan" of the Government.
In September 2021, Rajnath Singh issued a "Revised Delegation of Financial Powers to Defense Services" for all three factions of Defense Forces. First list of 101 Defense Products imported from abroad but could be manufactured in India through efforts was released in August, 2020, Second list of 108 items in July, 2021 and Third list of 351 items in December, 2021.
According to this list, approximately 5,000 items will be manufactured in India starting from 2024 gong on till 2030.Sudden unfortunate departure of CDS General Bipin Rawat has certainly shaken this concept. Early appointment of CDS is being actively considered by the Cabinet Committee on Security with all available alternatives being examined thoroughly.
Some of the weapons / ammunition / resources contracted in 2021 and required by the Defence Forces will come into their service in 2022. It includes four Israeli Heron TP drones, the remaining three Rafael aircraft, Rafael's Hammer Weapon System, a large number of weapons and resource Spare Parts, and various types of Ammunition.
Agreements are expected to be signed in 2022 for the acquisition of 10 x Naval Utility Helicopters,30 x Predator Drones as well purchase of 20 x MQ9 Ripper Armored Drones, which would provide information on a large area of land, and which, if time permits, will also target the objects with America. Russia has expressed interest in building 12 x Sukhoi MK30 and 21 x MiG-29 Fighter Aircraft in India. This Agreement is also expected to be signed in 2022. Russia is also expected to supply India with large number of State of Art T14 Armata Main Battle Tanks. Both nations will exchange views on this in 2022.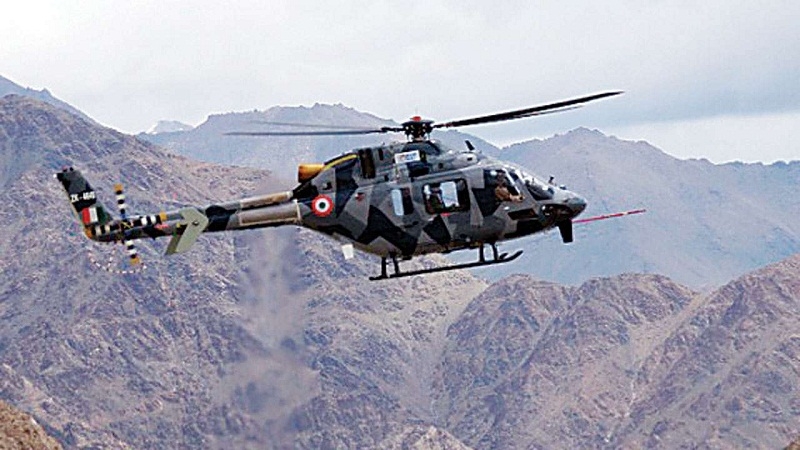 Of the 12 Light Utility Helicopters ordered from Hindustan Aeronautics Limited for Rs 1,500 crore in November 2021; four helicopters will be delivered to Army in 2022-23. There is no doubt that in 2022, there will be an emphasis on a Self Sufficient India for Arms, Equipment, Resources and Ammunition in the Defence Sector. In this regard, the Ministry of Defence will issue the appropriate Guidelines for Defence Revenue Procurement (Defence Procurement Manual) in 2022. 36 x 155 caliber autonomous Todd Howitzer Ordnance System for Army; 6 x Pinaka MK2 Multi Barrel Rocket Launchers and five Conventional and one Submarine Ballistic Missiles Project with a range of 1000-6000 km for Navy km and couple of new Aircrafts for Air Force will start entering the services in 2022-23.
In previous decade of 2010-20,, India's Strategic Position has changed drastically. In that context, 2022 will be a significant and exciting year for Indian Defence. Defence Forces on the threshold of modernization; with an Army which is well versed in mountain warfare and moving from Defensive to Offensive Posture; Navy which has adopted an offensive posture in Indian Ocean but is far behind others in terms of in modernization and an Air Force which is grossly under strength is fast moving with the envy of adoption and conversion to New Command Structure Concept. It is duty of every Indian to wish them "Good Luck and All the Best".