Kurnool, Jan 10: Islamists and members of the Popular Front of India attacked police and BJP workers on Saturday in Bandi Atmakur in Kurnool, Andhra Pradesh for opposing illegal construction in the area, including a mosque.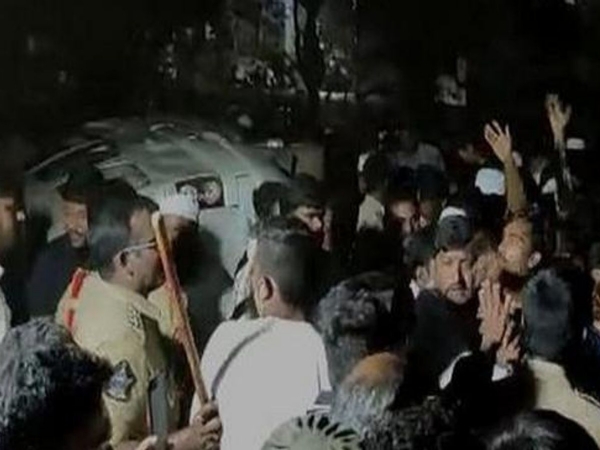 The Bharatiya Janata Party (BJP) leader and National Secretary Y Satya Kumar threw light on the incident. Taking to the social media site, he informed that the clash broke out after several BJP members, including leader Srikanth Reddy, objected to the construction of a mosque behind the Atmakuru Padmavati School.
However, the matter further escalated when PFI members set several vehicles on fire and started pelting stones at the police station. PFI members attacked the Bharatiya Janata Party leader, Budda Srikanth Reddy, and many others. Over 15 people have been injured in the incident, according to various local news tabloids.
The police also had to fire in the air to control the situation. Following the clash, a heavy police force has been deployed in the area.
Meanwhile, Andhra Pradesh Director General of Police (DGP) DG Sawang has directed police to take strict action on those who try to provoke people in the name of religion. Apart from that, he has also directed the Superintendent of Police, Kurnool to visit Atmakur and control the law and order situation.