New Delhi, Jan 11: "India has successfully tested an advanced sea-to-sea variant of the BrahMos cruise missile", the Defence Research and Development Organisation has said on Monday.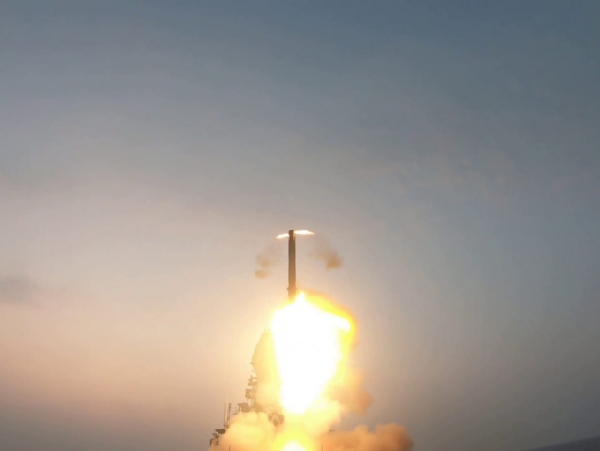 The missile was launched from INS Visakhapatnam, the first of the Visakhapatnam-class stealth guided-missile destroyers of the Indian Navy. The ship, designed by the Directorate of Naval Design and built by Mazagon Dock Limited, was commissioned into the Indian Navy in November last year.
The missile test was conducted off the western coast of India and the missile was "test fired at the maximum range and hit the target ship with pinpoint accuracy".
Also Read: 'Want to manufacture BrahMos so that...': Rajnath Singh's veiled warning to neighbouring countries
The test of the advanced sea variant of the missile comes just weeks after India tested the air-launched version of the cruise missile from a Su-30 MKI fighter of the Indian Air Force. The successful test of the missile, conducted off the coast of Odisha on 8 December, cleared the system for serial production.
BrahMos is the main weapon system of the Indian Navy warships and have been deployed on almost all of its surface platforms. An underwater version is also being developed which will not only be used by the submarines of India but will also be offered for export to friendly foreign nations.