Chennai, Jan 11: Hindu temples have been victims of destruction for a long time now. Along with that, the state governments have not even responded to the increasing incidents of demolition of temples especially when one speaks about Tamil Nadu. As the Hindu temples are vanishing day by day, it seems like this government is on spree destroying every Hindu temple for no reason.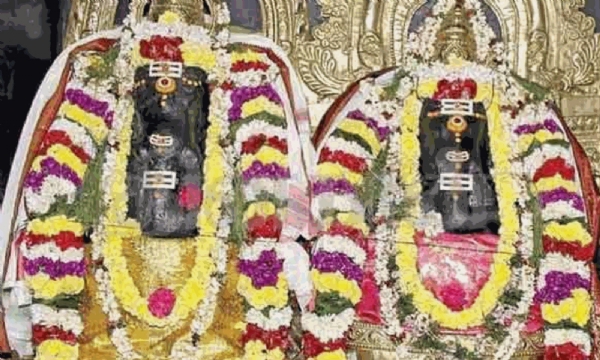 It does not stop here. The DMK government,
after demolishing the Hindu temple,
decides to transfer the land to Christian missionaries. The recent incident was the Jayamkondan incident wherein the Rettai Pillaiyar (Ganapati) Temple is demolished by the authorities. It should be noted that the temple owns 30 acres of land. Soon after the demolishment, the government decides to transfer this entire land to missionaries. The state govt not only took away the land but also said that temple is on Chruch land!
In yet another incident, revenue officials, with the help of the police demolished a temple near the Adyar in Varadharajapuram in Mudichur. In the name of encroachment, the authorities decided to destroy the temple. Devotees had objected to the demolition and had staged protests. Ramanikan, a trustee, said the temple had been there for 12 years and the land had been given to them by representatives of the local body. There have been incidents in which the temples are getting destroyed in the name of encroachments. Yes, they promise to rebuild the temples but how many do they identify & rebuild.
Also Read: Secret Cross Prayers and Open Conversion; Acting 'secular' by all means will be back-breaking
The amusement park is functioning even when it was asked to vacate the lands as it was operating on by the Hindu Religious and Charitable Endowments (HR&CE) Department. The amusement park owner had taken the land on which the park operated to carry out agricultural activities. Selvaraj, the owner of Queensland, had taken the lands on lease from Kasi Viswanathar (Shiva) Temple and Sri Venugopala Swamy (Vishnu) Temple at Pappanchatram near Poonamallee in Kanchipuram district for farming activities in 1991.
Similarly, with the Loyola College. It is on lease for almost 99 years though Minister has denied these claims. Even after such illegal activities, the state authorities are only finding ways how to transfer the lands legally to these missionaries & demolish the temples once for all.