Mumbai, January 12:
The Supreme Court expressed an inclination to interfere with the resolution passed on July 5, 2021, by Maharashtra Legislative Assembly to suspend 12 BJP MLAs for 1 year for alleged misbehaviour, as term of suspension was beyond permissible limits. It added that such move could be dangerous to democracy and appeared to be unconstitutional.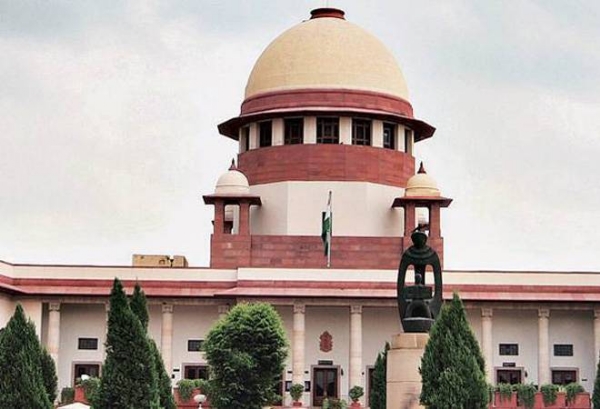 A three-judge bench headed by justice AM Khanwilkar observed that the suspension for 1 year was "worse than expulsion" as constituency is remaining unrepresented. If there is expulsion, there is a mechanism to fill up the vacancy. The bench observed that, the suspension for 1 year will amount to a punishment on the constituency.
Justice Khanwilkar said, "This decision is worse than expulsion. No one can represent these constituencies in the House when they are not there...This is not punishing the member but punishing the constituency as a whole." The bench pointed out that as per Constitutional provisions, a constituency cannot go unrepresented for a period beyond 6 months.
The bench pointed out that as per relevant rules, the Assembly has no power to suspend a member beyond 60 days. The bench referred to Article 190(4) of the Constitution which says that a seat will be deemed to have become vacant if a member remains absent in the House without its permission for a period of 60 days.
Notably, the MLAs were accused of misbehaving in the House and using "abusive language" against the presiding officer, Bhaskar Jadhav. Besides, the bench refused to accept the argument of Senior Advocate C Aryama Sundaram for the State of Maharashtra that Court can't examine the quantum of punishment imposed by a legislative assembly.
Also Read | Opposition leaders stage protest in Parliament demanding revocation of suspension of 12 MPs
Responding to this, the bench said that it will not go into other aspects except the quantum of punishment. "...we can say that the decision to suspension can only operate till 6 months and later than that it will be hit by a constitutional bar", Justice Khanwilkar told Sundaram. Senior Advocates Mahesh Jethmalani, Mukul Rohatgi, Neeraj Kishan Kaul and Siddharth Bhatnagar had led arguments for the suspended legislators.
Jethmalani pointed out that recently when Rajya Sabha suspended 12 MLAs for disorderly behaviour, it operated only for the duration of the session. The rights of the constituency are also to be protected. Rohatgi argued that the principles of natural justice were violated by the House.
In March 2017, the Devendra Fadnavis government also moved a resolution to suspend 19 MLAs of the Congress and Nationalist Congress Party for nine months for creating ruckus in the assembly during the presentation of the annual budget. The suspension, however, was revoked the following month.