Hours after the outrage over the invitation extended to Devdutt Patnaik to speak on the first day of the event, the National Youth Festival, the session of Patnaik could not be broadcast due to a technical glitch.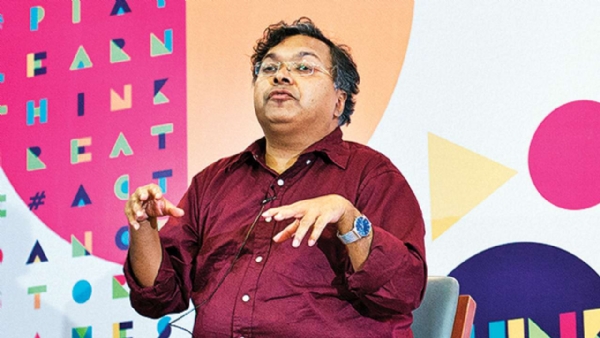 The website on which he was scheduled to give a session has now displayed "Due to technical difficulties, we are unable to connect. Stay tuned as we will be back shortly. " It further says that the page will be restored shortly. The Senior Adviser to the Ministry of Information and Broadcasting, Kanchan Gupta, issued a tweet acknowledging the technical difficulties facing the website for Devdutt Pattnaik's session.
According to the government's social media post, Devdutt Pattnaik was supposed to speak in the time slot of 12-1 pm at the Narmada virtual conference room, and his topic was 'Indigenous and Ancient Wisdom'.
This "technical glitch" comes at a time when, after getting irked out by the invitation extended to Devdutt Patnaik, social media users asked the government how a person like Devdutt, who hurls sexist, misogynist, and sexual abuse frequently on social media, can be invited to address the youth of the country in the festival. Sharing the screenshots of abusive and ribald tweets posted by Patnaik, the netizens further demanded his removal from the panel.
.
.