It is believed that Lohri, which is celebrated a day before Makar Sankranti, marks the end of winters as per the Hindu calendar and is also linked to the Rabi crop harvesting. Lohri, the festival that ushers in good luck, and prosperity, is celebrated every year with much pomp and fervor in northern India, especially in the states of Punjab and Haryana.
In every Lohri, we often listen to the songs of Dulla Bhatti and build a bonfire, dance, offer jaggery and grains to the fire and of course, indulge in lots of dancing. The story behind these traditions is in fact a tale of valour, rebellion, and revolution, initiated by Rai Abdullah Khan Bhatti fondly referred to as Dulla Bhatti.
Bhatti led a revolt against Mughal rule during the reign of the Mughal emperor Akbar. However, he is an unsung hero who is entirely absent from the recorded history of the time, and the only evidence of his existence comes from Punjabi folk songs i.e. in Lohri songs.
He was born in the 16th century in Pindi Bhattian, Punjab. Dulla's father and grandfather were Muslim-Rajput landlords (zamindaars) in Lahore who opposed the taxation system levied by the Mughal empire. They refused to pay the new taxes to the local 'Faujdar' (military officer appointed to collect taxes). Due to this behavior, the Mughals stuffed straw in the skin and hanged them outside the village four months before Dulla was born.
Following the footsteps of his father and grandfather, Dulla also rebelled against the atrocious Mughals especially Akbar. When Hindu girls were forcibly sold into slavery in Sandal Bar, Pakistan, he used to save all those girls. One such incident was when a poor Brahmin came to Dulla with a request. He had two young and beautiful daughters Sundari and Mundari, who were betrothed in another village. He was too poor to afford a wedding, let alone two. Meanwhile, the local Mughal officials had their eye on the girls and a delay in their weddings would mean that they could be carried off any moment by the soldiers to be kept as slaves.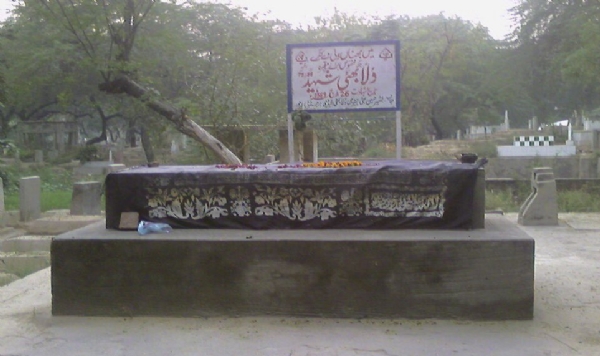 Dulla made sure that the two girls would be saved. He started a donation campaign in the neighboring villages and people donated jaggery and grains in small and large amounts for the double wedding. On the wedding day, Dulla lit huge bonfires along the path to ensure safe passage for the wedding party. This is why Lohri is celebrated by lighting bonfires and offering jaggery and grains. The famous folksong "Sundar-Mundriye" is sung with gusto.
Dulla refused to pay heavy taxes and started to act as a savior for the poor. His actions against them were strong enough to make the Mughals furious. However, the end for Bhatti came in 1599 when he was hanged in Lahore. Akbar had hoped to make an example of him at the public execution, expecting that he would quake with fear, but Bhatti was steadfast in his resistance to the end. Shah Hussain, a contemporary Sufi poet who wrote of him, recorded his last words as being "No honourable son of Punjab will ever sell the soil of Punjab".