Guntur, Jan 13: Another political killing has come to light in Andhra Pradesh, as a leader of Andhra Pradesh's opposition Telugu Desam Party (TDP) Thota Chandraiah was hacked to death by group of people in here in Guntur district.
Thota Chandraiah was attacked and killed when he was going on a two-wheeler. According to the locals, a group of assailants allegedly waylaid and attacked him with knives and sticks. The TDP leader died on the spot.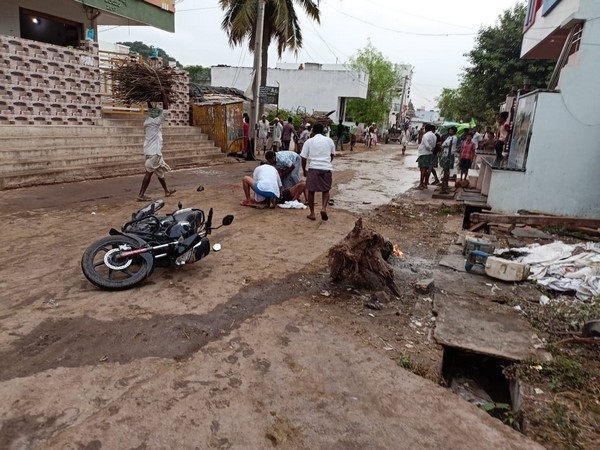 Chandraiah's family members alleged that his political rivals were behind the killing. Police have registered a case in this matter. Speaking with the private media house, over the phone, Deputy Superintendent of Police (DSP) B. Mehar Jayaram Prasad said that "Thota Chandraiah was killed in a political rivalry."
The police booked cases against Chinta Sivaramaiah, Chinta Adinarayana, Thota Anjaneyulu, and five others, Prasad said. The accused persons belong to the ruling Yuvajana Sramika Rythu Congress Party (YSRCP). The police further informed that one of the accused, named Chinta Sivaramaiah, was indulged in other murder cases as well. The preliminary investigation has been completed. Further probe is on, The DSP said.
TDP national president and former Chief Minister Chandrababu Naidu has condemned the murder. He has alleged that under the "anarchic rule" of the YSR Congress Party (YSRCP) several TDP functionaries have lost their lives. He alleged that the YSRCP was resorting to killing the TDP leaders and workers who were raising their voices against the misrule.
TDP member of legislative council (MLC) Lokesh tweeted and condemned the murder of Thota Chandraiah. He alleged the ruling YSRCP was behind the murder.
.
.