Amritsar, Jan 14: It seems like all is not well in the Congress Punjab's paradise, day after Navjot Singh Sidhu announced that the people of Punjab will choose their chief minister, not the Congress high command, a Facebook page run by Sidhu's team shared a post saying that Punjab will get 'Sidhu Sarkar'.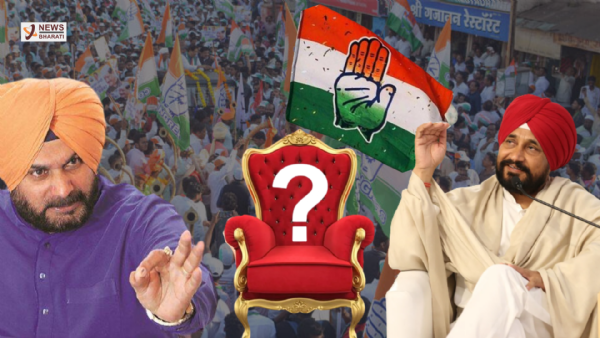 A Facebook page '
Jittega Punjab'
run by his team posted that photo of the Punjab Congress president, with a short message, 'Jittega Punjab' read, "Saaf te pak kirdar, avegi Sidhu di Sarkar, jittega Punjab is vaar" (neat and clean character, Sidhu's government will come (in power), Punjab will win).
In the evening, Sidhu who has never been coy about his chief ministerial ambitions asserted that he is not hankering for any post but fighting to change a system that had eroded Punjab like termites and is being run by mafias.
Sidhu tweeted, "A system that could not give justice to our Guru and could not punish the big fish involved in the drug trade needs to be demolished. I categorically state that I'm not running for any post and either this system will stay or Navjot Singh Sidhu will."
On the other hand, while giving the interview, Chief Minister Charanjit Singh Channi also said that Congress should declare its chief ministerial candidate as doing so in the past has favoured the party to reap electoral gains.
Sidhu's statement and Channi's opinion invited a sharp reaction from Manish Tewari who said that Punjab needs serious people and took a swipe at the KPCC chief and the CM calling them non-serious persons who are entertaining people.
"Punjab requires a CM who has solutions to Punjab's challenges, capacity to take tough decisions. Punjab Needs serious people whose politics is Not Social Engineering, Entertainment, Freebies, and NOT regime favourites rejected by people in successive elections," Tewari tweeted.
.
.