A month after making the announcement of quitting Islam, Malayalam film director Ali Akbar and his family finally embraced Sanatan Dharma, and became Ramasimhan. He embraced the Hindu way of life at a shudhi function.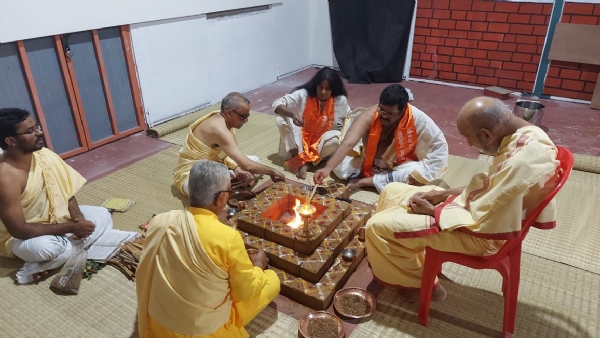 Last month, posting a video on a social media site, the Malayalam film director announced his intention to renounce Islam and plan to join the Hindu fold. Ali Akbar said that he has lost faith in Islam, as he was upset at a section of social media users who posted emoticons in jubilation over the tragic death of Chief of Defence Staff Bipin Rawat and his wife in a helicopter crash.
Talking about his name, Ali Akbar had said, "Ramasimhan is a person who was killed while sticking to the culture of Kerala. Tomorrow Ali Akbar will be called Ram Singh. That's the best name".
Eight decades ago, one Unnian Sahib and his family renounced Islam and embraced the Hindu way of life in Malabar and the name assumed by Unnian Sahib was Ramasimhan. Unfortunately, a fanatic mob attacked the house of the then Ramasimhan, alleging apostasy, and killed him and his brother. Further, his remaining family members were forcibly taken to some unknown location. This incident took place just few weeks before India's independence. It seems Ali Akbar was assumed the name Ramasimhan keeping this incident in mind.
In Kerala, Ali Akbar was also in the news when he announced a film on 1921 Malabar Hindu Genocide. He sought the support of public for the production of this film and many people extended a helping hand to make the film a reality. Ali Akbar faced various kinds of bullying and threats in the name of this film. Ali Akbar is also an active face in Malayalam TV debates.