Guntur, Jan 15: Taking action in the murder of (Telugu Desam Party) TDP party cadre Thota Chandraiah, Guntur police has arrested all the 8 accused including main accused YSRCP member Chinta Sivaramaiah involved in the murder case.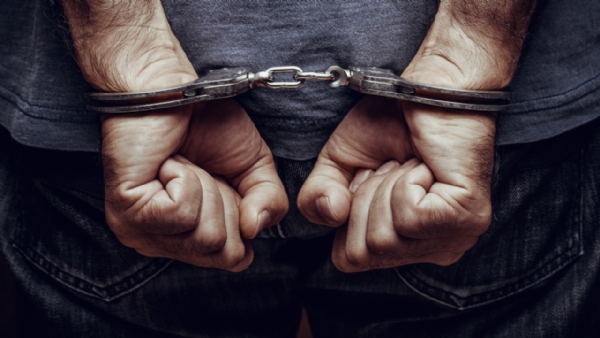 The police apprehended Chinta Sivaramaiah, the main accused, along with co-accused including Chinta Yalamala Kotaiah, Samy Raghuramaiah, Samy Rama Koteswara Rao, Chinta Srinivasa Rao, Thota Anjaneyulu, Thota Sivanrayana, and Chinta Adinarayana, the SP informed. An FIR under sections 302, 323 IPC r/w 34 IPC against 8 accused was registered.
Police seized the blood-stained clothes and the murder weapon, which was in the possession of the accused. The accused confessed to the murder. The Superintendent of Police (SP) Vishal Gunni said that all these eight persons killed the victim with pre-planned conspiracy.
The TDP leader was killed on Thursday in his village in Andhra Pradesh's Guntur district.According to the police investigation, the deceased TDP leader, Thota Chandraiah, had personal previous disputes with the main accused, Yuvajana Sramika Rythu Congress Party (YSRCP) member Chintha Sivaramaiah, owing to the construction of a cement road. Chintha Sivaramaiah was informed by a few of his relatives that Thota Chandriah was plotting to kill him.
"Anticipating an attack by Thota Chandraiah and his followers, Chintha Sivaramaiah along with seven others hatched a plan to do away with the life of Thota Chandrayya. In the early hours of January 13, they watched Thota Chandrayya in his village, waylaid him and attacked and killed him with stones, sticks and a knife," said Superintendent of police (SP) Vishal Gunni.
.
.