Moga, Jan 15: Hours after the Congress released its candidate list for 86 seats and revealed that Sonu Sood's sister Malvika Sood will contest the elections from Punjab's Moga constituency, the sitting MLA, Harjot Kamal, expressed dissatisfaction and has now joined the Bharatiya Janata Party (BJP).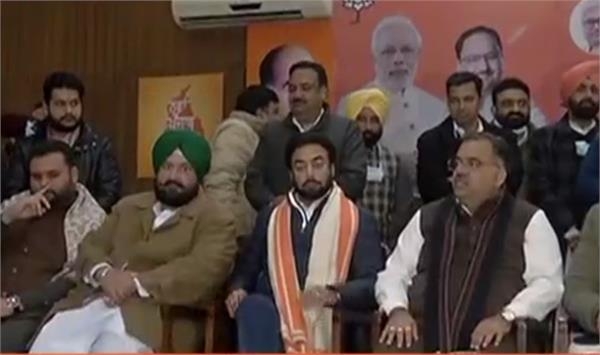 After Congress announced Malvika Sood's candidacy from Moga, Kamal called a meeting with his group of elected sarpanches and councilors. Harjot Kamal joined the BJP in the presence of Gajendra Singh Shekhawat. According to the reports, he will contest against Malvika Sood.
I'm starting a new phase in life; I've worked for one party for 21 years. I'm grateful to my supporters and colleagues from Moga, they are my family. SAD was winning in Moga for years, then Congress took it in 2017," Kamal said after joining the BJP.
He lashed out at Congress for choosing a star face and ignoring workers who have stood strong for the party through all political storms. He alleged that Congress did not even show any resentment after denying him, a loyal worker and sitting MLA, a ticket. He said, "All Congress workers and local leaders were humiliated by the Congress party...We were the ones who remained on the front."
As many as 27 sarpanches of various villages falling under the Moga segment have showed their support for the MLA Dr. Harjot Kamal. Punjab assembly elections are slated in a single phase on February 14 and the results will be out on March 10.
.
.