After Moga
MLA Harjot Kamal,
another Congress party leader has turned into a rebel. In the latest development, Chief Minister Charanjit Singh Channi's brother, Manohar Singh, has announced his intention to contest the polls as an independent candidate after the Congress Party denied him a ticket.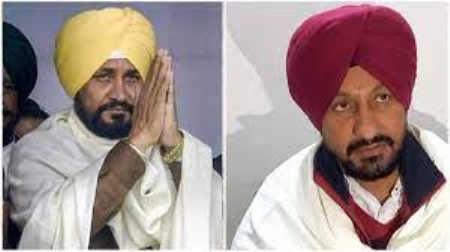 The party released the first list of candidates on Saturday. The Congress has declared sitting MLA Gurpreet Singh GP as its candidate from Bassi Pathana in Fatehgarh Sahib district, in the first list released earlier this week. The segment is reserved for scheduled castes.
Calling the party's decision an "injustice' Manohar Singh Channi said it is also an injustice to the people of the constituency. "I was a contender for the Bassi Pathana seat, but the party has denied the ticket. I will contest the election as an independent candidate, I did the same in 2007 and won the election," he reminded on Sunday.
The decision to not field him is not according to Congress's one family one ticket formula as Manohar Singh cited at least two instances where MP's relatives have got tickets. The party fielded Vikramjit Singh Chaudhary, who is the son of Jalandhar MP Santokh Singh Chaudhary, from Phillaur seat, he said. Fatehgarh Sahib MP Amar Singh's son Kamil Amar Singh has been given the ticket from the Raikot seat, he added.
Meanwhile, CM Channi did not immediately react. Bassi Pathana falls in the Puaadh cultural region of Punjab and is seen as the home turf of Channi and his clan. ​
.
.