Amritsar, Jan 18: In what is being seen as a snub to state Congress chief Navjot Singh Sidhu, the Congress party dropped a video in which they have indirectly projected incumbent Chief Minister Charanjit Singh Channi as the CM-face for Punjab Assembly elections 2022.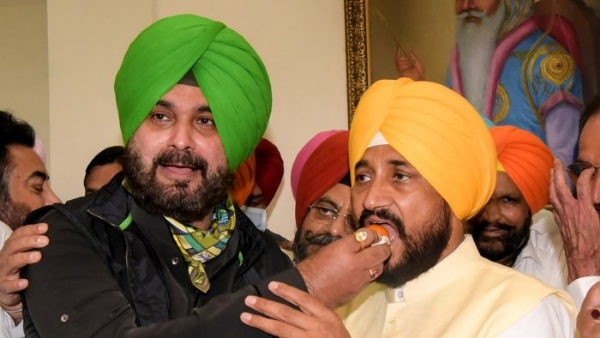 On Monday. the official Twitter handle of the Congress posted a 30-second odd video clip featuring Sonu Sood who is explaining how a potential chief ministerial candidate should be. "The real CM/ King is the one who is directly given the throne… Such a leader does not need to struggle or prove to others that he is a deserving candidate. It is like taking a backbencher and giving him the throne," he was heard as saying. The line was followed by the Punjab CM, Charanjit Singh Channi's, visuals with dramatic background music.
The video was also retweeted by the official Twitter handle of the Punjab Congress.
The move becomes important as the state unit of the party has been witnessing a terse fight for supremacy between CM Channi and Congress Punjab Chief Navjot Singh Sidhu. Last week, Sidhu had openly said that the chief minister of Punjab would be decided by the people of the state and not the party high command. He also slammed the 'system' and added that 'either this system will stay or Navjot Singh Sidhu'.
Assembly elections in Punjab will be held on February 20, the Election Commission said today. The date has been changed from February 14 after political parties requested the Election Commission to factor in Guru Ravidas Jayanti celebrations.
.
.