Muzaffarabad, Jan 19: As the atrocities of Pakistani police and the Pakistani government continued, a resident of Muzaffarabad, in what they called "Azad Kashmir," has reached out to India and Prime Minister Narendra Modi for help. He has urged the Indian government and PM Modi to rescue them, saying, "Narendra Modi aayo aur is zulm se nijaat dilayo."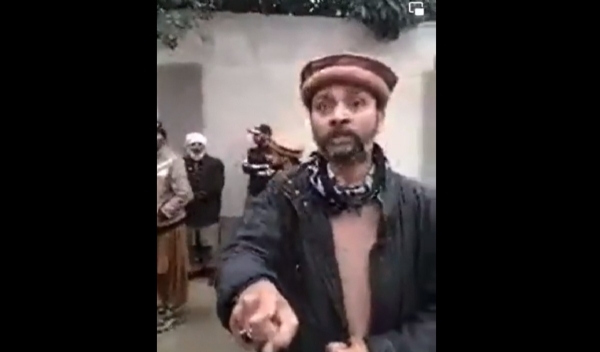 The video of it is making the rounds on social media sites. The man in the video has been identified as Malik Wasim. According to Wasim, the Pakistani police and administration had booted out Wasim and his family from their house. They were forced to spend days and nights under the open sky in the bone-numbing cold.
"Police have sealed the houses of thousands of citizens and forced their families and children to live on the streets in this severe weather," he added. He said that the land belongs to India and that its ownership lies with non-Muslims and Sikhs.
He then urged the Prime Minister to come to Pakistan-occupied Kashmir and rescue the people from these atrocities. He asked the Indian govt teach them Pakistan a "lesson."
The residents have time and again protested against the authorities over human rights violations in the region and atrocities against religious minorities. PoK is part of Jammu and Kashmir, which was invaded by Pakistan in 1947. The region has reeled under discrimination and atrocities since then.
.
.