After provoking Muslim people against the Hindus during his address in Bareilly, Maulana Tauqeer Raza Khan, chief of the Ittihad-e-Millat Council, has now sparked another controversy by saying those who were killed in Batla House encounter, should be given martyr status.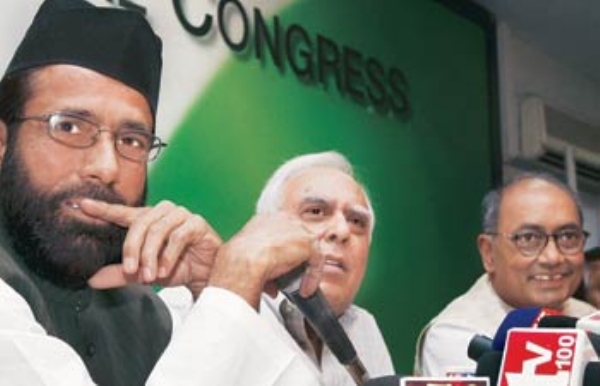 While addressing the public, Tauqeer Raza Khan raised questions over the Batla House encounter and said those killed in the Batla House encounter were not terrorists, they should be given martyr status.
He said, "We were always against Congress, but in 2009 we were with Congress, Muslims left you on parole. After the formation of the government, it was said that we will get Batla House investigated. Those killed in the Batla House encounter were not terrorists, they should be given martyr status. But Congress did not get the inquiry done. Raza said that the morale of the police would be broken. I have always had complaints with Congress. I will always oppose the Congress, but now it seems that only these two brothers and sisters are needed, not only in UP but for the whole country because they are true secularists."
This is not the first time, on January 8, Maulana Tauqeer Raza Khan spewed venom against Hindus in Uttar Pradesh's Bareilly district. While addressing a crowd of 20 lakh Muslims, the radical Islamist had brazenly threatened Hindus in India that the day Muslims' rage flares, they would have nowhere to escape.
It should be noted that the Congress party provided support and platform to Tauqeer Raza Khan after he extended his support to the party in the state of Uttar Pradesh. No words of condemnation for this shocking act of Maulana have come in from the Congress party.
Following the BJP slams Congress over Maulana Tauqeer Raza Khan's latest remark on Batla House encounter. The BJP on Tuesday questioned the 'secular credentials' of the Congress for sharing the stage with a controversial Muslim cleric, Maulana Tauqeer Raza Khan.
BJP's spokesperson Sambit Patra said that Maulana is the same person who was spewing venom against Hindus a few days ago. "Maulana had said that if law and order come in the hands of their soldiers, then Hindus will not even get a place to live in India. He had also said that the maps of India would be changed. This is the height of hatred", Patra said.
.
.