Panaji, January 19: Lawyer Amit Palekar is the Aam Aadmi Party (AAP)'s chief ministerial candidate for Goa, Delhi Chief Minister Arvind Kejriwal announced today. Palekar is from the OBC Bhandari community, accounting for around 35% of Goa's population.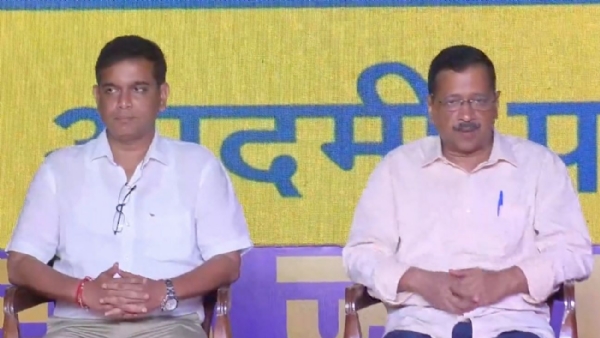 The 46-YO, who joined AAP this October, is the party's candidate from the St Cruz Assembly constituency currently represented by the BJP.
Kejriwal said, "Goa wants a change and AAP has been getting a tremendous response in the coastal state. People are impressed with the Delhi model of governance." He added that this time, the party has given tickets to fresh faces across the state.
Congratulating Palekar, Delhi Chief Minister and AAP national convener Arvind Kejriwal said that in choosing him, the AAP had kept its promised of giving Goans a CM candidate "who was highly educated, devoted to Goa and capable of moving along with all communities and different social classes, be it in North Goa or South Goa."