New Delhi, Jan 19 : Giving a major blow to the fugitive Vijay Mallya, a UK court ruled against him under which the beleaguered businessman, along with his entire family, will be evicted from his luxurious, multi-million pound London home.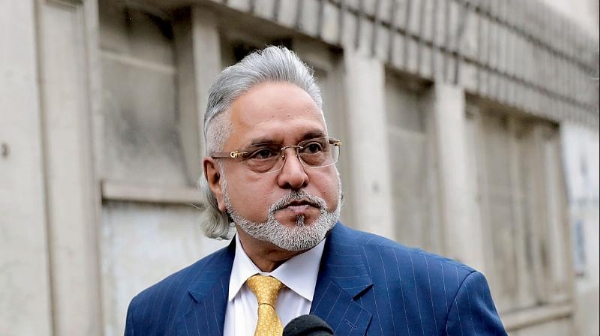 Mallya has been living in London since fleeing to the UK after being accused of a Rs 9,000 crore fraud relating to the collapse of Kingfisher Airlines. Mallya and his family—son Sidhartha and mother Lalitha, who stay there—will be evicted from the luxury property. It's believed that Mallya and his family own numerous other properties in the UK and elsewhere, including a sprawling country home in Hertfordshire, north of London.
Delivering his judgment virtually in the long-running dispute, high court judge Deputy Master Matthew Marsh ruled that there were no grounds for him to give further time for the Mallya family to refund a 20.4-million pounds (about Rs 185.4 crore) loan to UBS.
For the unversed, Vijay Mallya had obtained a mortgage from UBS on the multi-million-Central London home where he has been living since he fled India. The Kingfisher tycoon had failed to meet the repayment deadline in April 2020. However, due to COVID regulations, the UBS was not able to evict Mallya. With this fresh court ruling, UBS can now go ahead and re-possess the Central London property.
In July 2021, the London court declared him bankrupt. Before that in May 2020, he had lost the legal battle against his extradition to India. However, he has not yet returned to face trial. Mallya continues to be on bail.