Jammu, Jan 20: The long-awaited project agreement has been now officially signed. In a major development, Jammu Smart City has signed the contract agreement with Shree Balaji Engicons Limited for the development of right and left banks of River Tawi on the lines of Gujarat's Sabarmati River Front.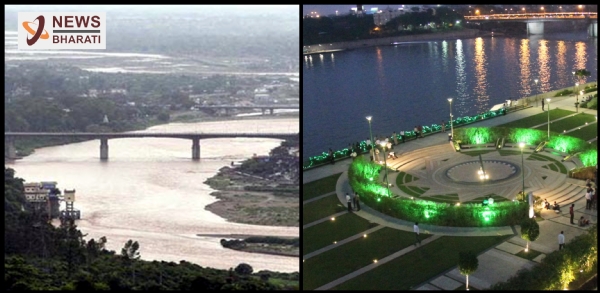 (Left- River Tawi, Right- Sabarmati Front)
Notably, CEO Jammu Smart City Avny Lavasa signed agreement for development of River Tawi banks. The main components of the Jammu Smart City Projects - City Beautification, Solid Waste Management, IT Enabled Infrastructure, Road & Parking Improvement, Disaster & Emergency Management and Civic infrastructure Development.
Sabarmati Riverfront is a waterfront being developed along the banks of Sabarmati river in Ahmedabad, India. Proposed in the 1960s, the construction began in 2005. Since 2012, the waterfront is gradually opened to public as and when facilities are constructed and various facilities are actively under construction.
Similarly, the Jammu Smart City is aiming to do the same for the development of right and left banks of River Tawi