New Delhi, Jan 20: After ED recovered Rs 8 crore from the premises of Punjab CM Charanjit Singh Channi's nephew, Aam Aadmi Party leader Arvind Kejriwal slammed Channi, saying he is not a common man but a "dishonest man."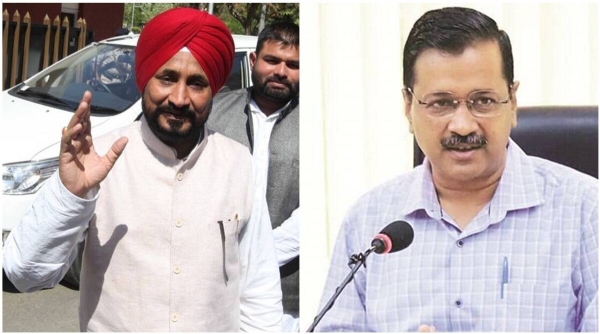 Kejariwal took to Twitter and launched an attack on Channi, saying, "Channi aam aadmi nahi, batman aadmi hai (Channi is not a common man, he is a dishonest man)."
In another tweet, while quoting a news report, Kejriwal took another jibe at the Punjab CM and said, "Channi sahib, Modi Ji had got raids conducted on me, a sitting CM, and not on my chief minister. They got only ten mufflers from my house. They didn't find so much cash and vehicles as they did in your house. You have done wonders in 111 days."
Meanwhile, Punjab Chief Minister Charanjit Channi earlier in the day dubbed it as 'political revenge'.Channi has dubbed the raids an attempt to trap him in the case while claiming that it was being done to take revenge as PM Narendra Modi had to return without addressing a rally in Ferozepur earlier this month.
He claimed that his nephew was not even booked in the 30-year-old case. A conspiracy has been hatched to trap me in this case, claimed Channi at a press conference here, referring to the ED raids conducted at the residence of his nephew on Tuesday.
ED sources said on Wednesday about Rs 10 crore cash has been seized during the raids conducted in an anti-money laundering investigation against illegal sand mining operations. From that 10 crores, ED recovered about Rs 8 crore from the premises linked to Bhupinder Singh alias Honey, a nephew of Channi.
.
.