Now, this seems a classic example of how some "media houses and their journalists" give a different twist to secularising' crimes to save guilty people for the sake of propaganda. It is because a Tamil Nadu reporter, in a bid to "save" the school authorities in the forced conversion case, asked insensitive and illogical questions to the mother of M. Lavanya, who took her life school to force her to convert to Christianity. The video of the incident has been widely gone viral on social media platforms.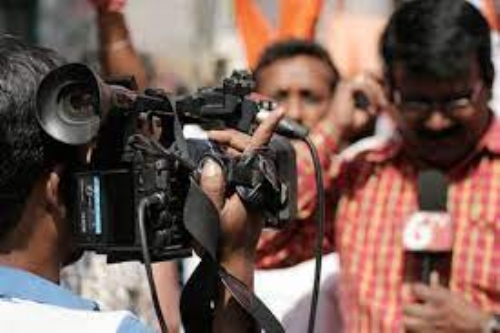 Mainstream media houses including TOI attempted to sabotage the fact that Lavanya, a 12th standard student, took her life due to mental torture caused by Christian missionary school authorities, who were forcing her to convert to Christianity. These media houses tried to spread the propoganda that she took her life just because she was forced to clean the rooms.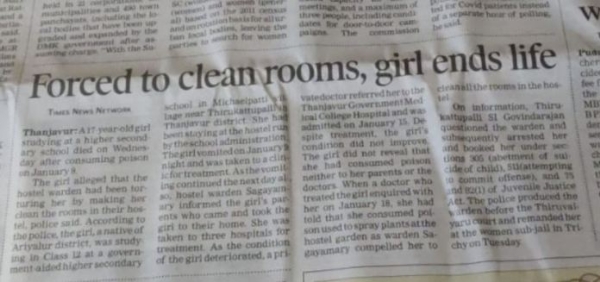 Speaking of the video, when Lavanya's mother was addressing the media house about the injustice that happened to the minor at the Christian missionary school, a Tamil reporter from a popular media house gave out different color to the horrifying crime. In a very inconsiderate manner, the reporter first asked the relative about how long she had been forced to get converted, to which she replied, two years.
Following the answer, they tried to counter her by asking if they (school administration) were torturing her for the past two years, then why didn't the family raise their voice? And why are they raising the issue now? Giving them the answer, she said, "because my kid has died now."
Inhumanly, he goes further and asks if they knew it for the past 2 years. Did the family confront school? She revealed that the school even asked her to convert but she refused. She also informed that they were planning to change her school; they were waiting for TCS. However, when the family asked the school for TCS, the school admin denied giving it.
"Our daughter was an excellent student. She placed first in the class. We wanted her to continue her studies.

If this could happen to our kid, then what would happen to those who scored less than her?

", remarked the irked mother.
Going further, when the reporter shamelessly said her that the police have maintained that the allegation that Lavanya was facing pressure to convert to Christianity from the school authorities was false, she angrily said "Do you want to say what she said in her dying declaration is false".
Ironically, this is the same media that gave widespread media attention to Rohit Vemula's case. They alleged it was a case of discrimination against Dalits and low-status castes in India. They knew the media's power. They know who is guilty and they can help to serve justice to the little girl, but then who will run the propaganda? Who will save these missionaries? Why this caste-based politics?
.
.