Ahead of Punjab elections, Bharatiya Janata Party chief JP Nadda has announced the seat-sharing formula for BJP-PLC-SAD(S) alliance. As per the announcement, BJP will fight in 65 assembly seats, Captain's Punjab Lok Congress in 37 seats, and Shiromani Akali Dal (Sanyukt) in 15 seats.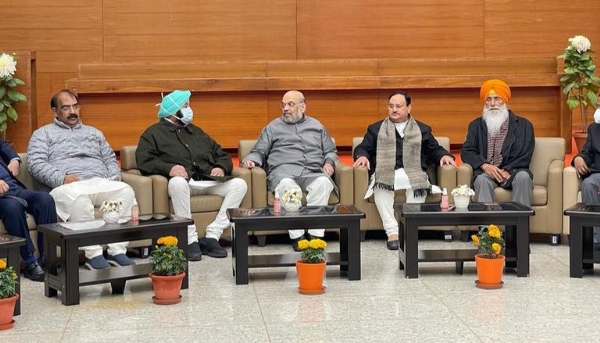 In a press conference, JP Nadda said that the 2022 Punjab polls are very important to keep the coming generations safe. "Punjab needs special attention; the NDA alliance's objective will be to bring back Punjab on track," he said.
The BJP chief said that the contribution to defence forces can never be forgotten. "Punjab has given the country vision, direction and strength...Punjab is a border state and grappling with security issues; drones are being used from across the border to supply drugs & arms in Punjab; This (NDA) alliance is to give security & stability to Punjab and country," he added.
Earlier on Sunday, Amarinder Singh announced his decision to fight from his home constituency of Patiala Urban. His party released the first list of 22 candidates for polls.Meanwhile, BJP has also announced its first list of 34 candidates for the Punjab assembly polls.
.
.