Rana Ayyub, the controversial 'liberal journalist' who always love to get trolled in India for fake news, has now once again dug her own grave and got herself trolled, but this time on an international level. This time, the radical Islamist, while extending her support to the Abdrabbuh Mansur Hadi government in Yemen, launched an attack on Saudis conducting an airstrike on Yemen and termed them as bloodthirsty Saudis.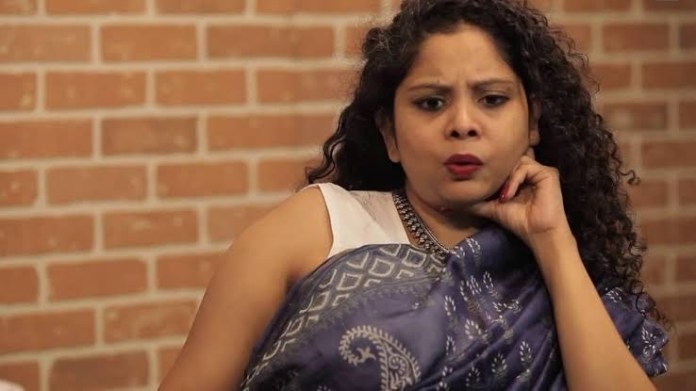 Soon after Saudi led airstrikes on a temporary prison run by Houthi rebel group in Yemen, Rana Ayyub took to social media and tweeted, "Yemen is bleeding and there is nobody to stop the bloodthirsty Saudis." As a Muslim, she is ashamed that these savages are guardians of the holy mosque. "
Following her controversial tweet, Saudi citizens got angry and started trolling her for supporting Houthis Terrorists.
Hassan Sajwani, an Emirati businessman, lashed out at Rana Ayyub and called her "white label Islamist", adding that she is even more dangerous than the terrorists. He further mentioned how Ayyub conveniently ignored the war crimes committed by the Houthis and called the Saudis bloodthirsty.
Sharing the screenshot of her tweet, he tweeted, "The likes of Rana Ayyub are the biggest culprits. Under the smokescreen of "Humanitarian Voice", they constantly back Houthis, Hamas, and Muslim Brotherhood-aligned groups. Ms. Rana forgot that the Houthis killed two innocent Indians (her countrymen) last week in Abu Dhabi. Shame!"
Another Saudi citizen asked her to revert to Hinduism. Meanwhile, others called her out for supporting Iran-backed terrorists. Lawyers based out of New York accused her of spreading propaganda.
After getting irked by trolls, which, she might not have expected, she played the victim card and blamed Modi, just like she always does to cover up the mess. In a tweet, she wrote, "Saudi trolls are being cheered on by Modi supporters in India. You missed nothing."
.
.