Cherpulassery, Jan 25: Kerala police probing the RSS worker Sanjith's murder case have got a major achievement as they have arrested another Social Democratic Party of India (SDPI) office-bearer who is a prime accused and key conspirator behind the heinous crime. The accused has been identified as Mohammad Haroon, who is a native of Athikkode, near Kozhinjampara.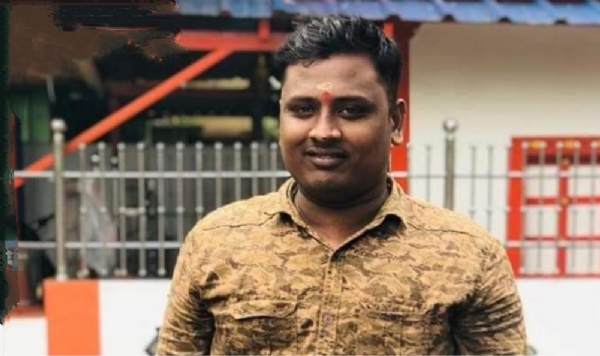 It should be mentioned that Haroon was the tenth accused arrested in the case, and there was a lookout notice against him. He was arrested in Cherpulassery in the district.
As per the police, Haroon was actively involved in the conspiracy of killing RSS worker A Sanjith. Palakkad District police chief R Viswanath said that he had selected the assailants for the murder and then also helped them to disappear. Since November last year, the police have arrested four people, including two Popular Front of India (PFI) activists and one SDPI office bearer.
Recently, another prime accused, Salam, was given bail by a local court. Police said they are searching for four more people who had direct involvement in the murder.
The 27-year-old, Sanjith, was hacked to death by the Social Democratic Party of India (SDPI) goons on November 15 while he was taking his wife to her workplace. The incident occurred at Ellapully in the Palakkad district at 9:30 in the morning. Police further said that Sanjith, who is from Elappully in Kerala's Palakkad district, was stabbed more than 50 times.
Earlier, Sanjith's widow, Arshika, had also publicly narrated the incident of Sanjith's death and said that she could identify the murderers as none of them were masked.
.
.