Today, 72 years ago, some historical event was going on in the high-domed circular Durbar Hall in Government House (now Rashtrapati Bhavan). At exactly 10:18 AM, the Constitution of India came into force, replacing the Government of India Act 1935 as the governing document of India.
On January 26, 1950. a democratic republic nation was born, and the last Governor-General, C Rajagopalachari, had officially proclaimed India, that is Bharat, to be a Sovereign, Democratic Republic. It was a day when Jana Gana Mana and Vande Mataram officially became the national anthem and song of the country on this day as well. It happened exactly three years after India got freedom from British rule.
This was the day when, after replacing the king, Rajendra Prasad took the oath as India's first President and became head of the state. The date of January 26, 1950, was chosen for its significance in history when, in 1930, the Indian National Congress decided to demand Purna Swaraj: complete freedom from the British.
On this day, the national emblem of the Ashoka Pillar with three lions was placed near the throne of former British Viceroys for the first time. A statue of Lord Buddha was placed behind the throne. As a part of the celebration, the new government declared a two-day national holiday. The ceremony begins with a tribute to those who died for the freedom of India.
We all know that every year, Republic Day is celebrated on a grand scale at the Rajpath, situated in New Delhi. The major attraction of the celebration is the parade held at Rajpath, which displays the multi-hued image of the country's rich cultural heritage and military prowess. However, this was not the place where India celebrated its first Republic Day parade. Yes, you read it right!
Unlike now, the first Republic Day was celebrated at the Arwin Amphitheatre (currently Major Dhyan Chand National Stadium) in Delhi. The day was celebrated in a simple way with the Army band, flag hoisting, and national anthem. President Sukarno of Indonesia was the first to attend India's Republic Day celebrations as chief guest in 1950. In AD 1955, Rajpath became the permanent venue for the parade on January 26th. At that time, Rajpath was known as Kingsway.
Let's turn the page on history and take a look at photos and videos of our first Republic Day.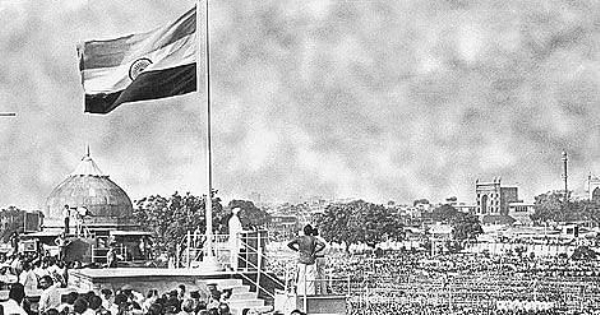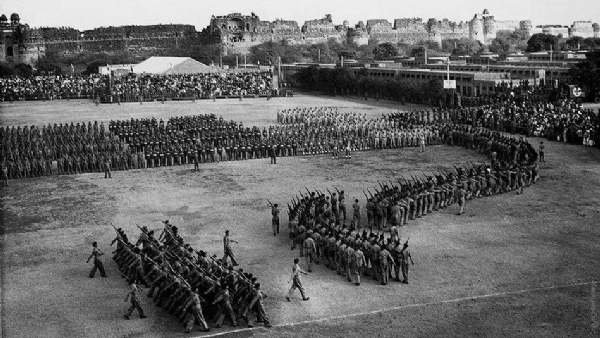 Military contingents marching at Irwin Amphitheatre in the background of Purana Qila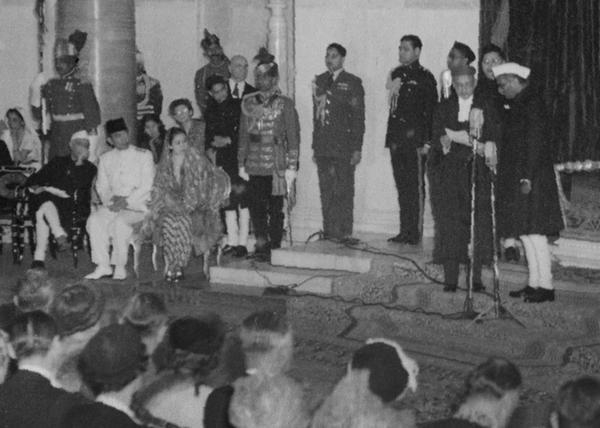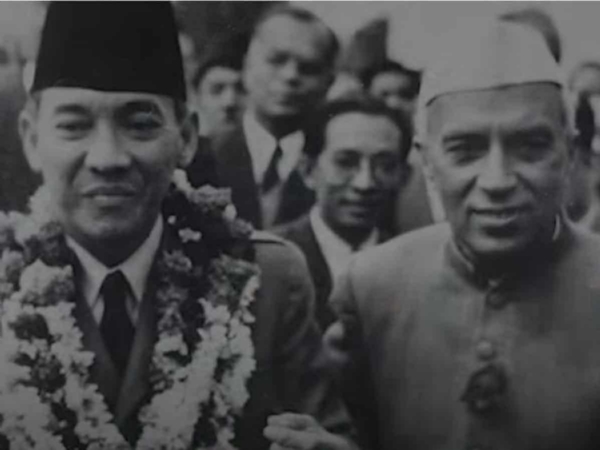 Indonesian President as the first chief guest at the Republic Day parade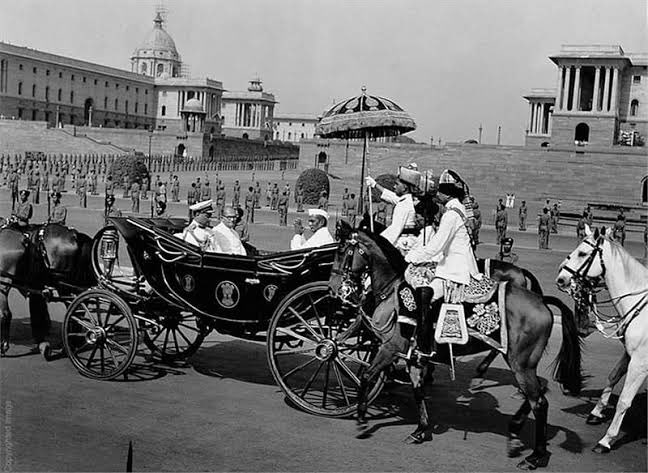 Dr Rajendra Prasad in a carriage on the way to Irwin Stadium for first-ever Republic Day celebrations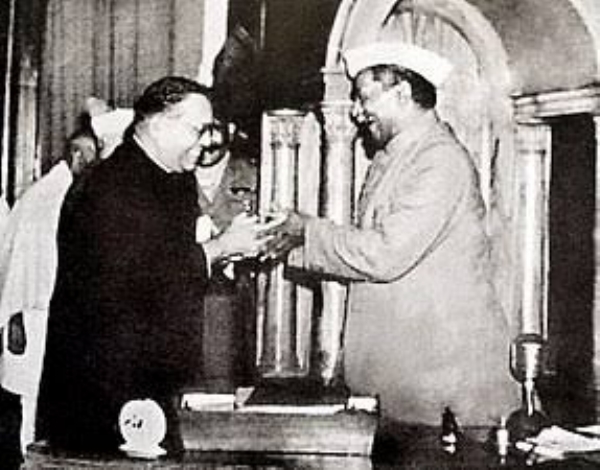 C Rajagopalachari, last Governor-General of India, declaring India a sovereign democratic republic at the Durbar Hall of Rashtrapati Bhavan on January 26, 1950
Dr Rajendra Prasad salutes the cavalry that would escort him to Irwin Amphitheatre.