Corona adversity had a negative impact on the economy. Now that the economy is rebounding and producing positive results such as rising GST collections, rising FOREX reserves, ranking third in Unicorn start-ups, improving GDP, and much more.

Let us take a look at some of the actions taken by the central government to boost the economy by focusing on each sector.

With a population of over one billion people and rising disposable income levels (per capita income increased to Rs. 95000 or US$ 1301 in 2019 from Rs. 73000 or US$ 1000 in 2015), India is one of the most profitable markets for smartphones. From 14.5 million shipments in 2011 to 150 million in 2020, the market has grown tenfold.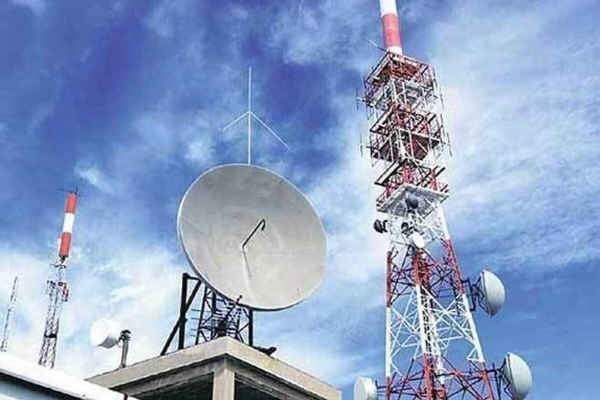 The Union Cabinet approved major telecom sector reforms in September 2021, which are expected to boost employment, growth, competition, and consumer interests. The rationalisation of adjusted gross revenue, the rationalisation of bank guarantees (BGs), and the encouragement of spectrum sharing are among the key reforms.
India is a large and emerging market for IT hardware products, with more than US$ 120 billion in IT hardware expected to be consumed over the next decade. Currently, imports meet India's demand for IT hardware products. Following this, the Indian government announced production linked incentive (PLI) schemes worth Rs. 1.97 trillion (US$ 26.4 billion) in 13 sectors in April 2020, in response to rising strategic security concerns and China's Plus One business strategy, which entails avoiding sole investment in China and diversifying businesses into other countries. The government intends to use this PLI scheme to entice multinational firms to relocate their manufacturing capacity to India, as well as to encourage MSMEs to take advantage of the opportunities provided by a PLI scheme.
The appliances and consumer electronics industry in India was worth Rs. 76,400 crore (US$ 10.93 billion) in 2019 and is expected to more than double to Rs. 1.48 lakh crore (US$ 200 billion) by 2025.
The Indian market offers a plethora of opportunities for electronics manufacturers due to its significant growth potential.
According to experts, the government's approval of the Rs 76,000 crore production linked incentive (PLI) scheme for the development of India's semiconductor and display manufacturing ecosystem will have a horizontal impact. That is, rather than focusing solely on the semiconductor industry, it would spread to other segments of electronic manufacturing where MSMEs are prevalent, such as automotive, smartphones, television, refrigerators, laptops, air conditioners, medical equipment, and so on. Essentially, it would aid in the further penetration of electronic or smart devices in the country.
"The programme will promote higher domestic value addition in electronics manufacturing and will significantly contribute to achieving a $1 trillion digital economy and a $5 trillion GDP by 2025," the Cabinet said in announcing the programme.
The massive investments in India demonstrate the country's growing importance as a prime market for Western consumer electronics as well as a manufacturing centre capable of competing with China and other fast-growing production hubs. The country is attempting to increase its share of the global electronics manufacturing market by capitalising on opportunities created by global supply chain reconfiguration and rising local demand.
Mr. Narendra Modi, Prime Minister of India, approved the
production-linked incentive (PLI) scheme in the textiles sector
in September 2021, with an estimated outlay of Rs. 10,683 crore (US$ 1.45 billion) for MMF apparel, MMF fabrics, and 10 segments/products of technical textiles.
The government a
pproved a production-linked incentive (PLI) scheme for the automobile and drone industries in September 2021,
with a budget of Rs. 26,058 crore (US$ 3.54 billion) to boost the country's manufacturing capabilities.
To boost
exports
, the government announced plans in September 2021 to release Rs. 56,027 crore (US$ 7.62 billion) through various export promotion schemes.
The Indian government approved the
Deep Ocean Mission (DOM)
in August 2021, with a budget outlay of Rs. 4,077 crore (US$ 553.82 million) over the next five years.
The government
approved the production linked incentive (PLI) scheme for manufacturing advanced chemistry cell (ACC) batteries
in May 2021, with an estimated outlay of Rs. 18,100 crore (US$ 2.44 billion); this move is expected to attract Rs. 45,000 crore (US$ 6.07 billion) in domestic and foreign investment.
The Union Cabinet
approved the PLI scheme for white goods
(air conditioners and LED lights) with a budgetary outlay of Rs. 6,238 crore (US$ 848.96 million) and the 'National Programme on High Efficiency Solar PV (Photo Voltic) Modules' with a budgetary outlay of Rs. 4,500 crore (US$ 612.43 million).
The Reserve Bank of India (RBI) announced in June 2021 that the investment limit for FPI (foreign portfolio investors) in State Development Loans (SDLs) and government securities (G-secs) would remain unchanged at 2% and 6%, respectively, in FY22.
To improve overall audit quality, transparency, and business value, the RBI issued a notice in April 2021 on new norms for appointing statutory and central auditors for commercial banks and large urban co-operatives and large non-banks and housing finance firms.
The Government of India allocated Rs. 2,250 crore (US$ 306.80 million) for the development of the horticulture sector in 2021-22 in May 2021.
The Indian government announced a Rs. 2.65 lakh crore (US$ 36 billion)
stimulus package in November 2020 to create job opportunities and provide liquidity support to various sectors such as tourism, aviation, construction, and housing.
In addition, India's cabinet approved the production-linked incentives (PLI) scheme, which will provide Rs. 2 trillion (US$ 27 billion) over five years to create jobs and boost output in the country.
In order to generate energy, India is focusing on renewable sources. It plans to achieve 40% of its energy from non-fossil sources by 2030, up from 30% currently, and to increase its renewable energy capacity from to 175 gigatonnes (GW) by 2022. In line with this, India and the United Kingdom jointly launched a 'Roadmap 2030' in May 2021 to collaborate and combat climate change by 2030.
According to a Boston Consulting Group (BCG) report, India is expected to be the third largest consumer economy by 2025, with consumption potentially tripling to US$ 4 trillion due to changes in consumer behaviour and expenditure patterns.
It is expected to overtake the United States as the world's second largest economy in terms of purchasing power parity (PPP) by 2040 as per a report by PricewaterhouseCoopers.
In April 2021, Dr. Ahmed Abdul Rahman AlBanna, Ambassador of the UAE to India and Founding Patron of IFIICC, stated that trilateral trade between India, the UAE and Israel is expected to reach US$ 110 billion by 2030.
India is expected to attract investment of around US$ 100 billion in
developing the oil and gas infrastructure during 2019-23.
The Government of India is going to
increase public health spending
to 2.5% of the GDP by 2025.
The Indian toy industry is expanding as a result of a growing young population, rising disposable incomes, and a slew of innovations aimed at the junior population base. Every toy segment, including electronic toys, puzzles, construction and building toys, dolls, ride-ons, sports and outdoor play toys, infant/pre-school toys, and activity toys, is poised for significant growth.
India could be the world's next toy capital!
According to the most recent data available, India's share of the global toy market is less than 1% and is valued at Rs. 5,000-6,000 crore (US$ 678.30-813.96 million). According to a report by IMARC, a market research firm, the Indian toy sector will surpass US$ 3.3 billion by 2024, with a CAGR of 13.3 percent between 2019 and 2024.
India's defence sector is strategically important to the country. The government allocated Rs. 4,78,196 crore (US$ 62.8 billion) to defence in 2021-22, a 1.5 percent increase over the previous year. This is equivalent to 2.15 percent of GDP and 13.73 percent of total central government spending. India was the third-largest military spender and had the world's second-largest army in 2020-21. Given these factors, as well as access to nuclear weapons, India is regarded as a strong military power.
Make in India and Other Government Initiatives to Increase Defence Manufacturing

The Indian government's Make in India initiative focuses on reducing import dependence, increasing domestic capacity, and modernising the armed forces. It intends to achieve these goals by increasing domestic manufacturing capacity, promoting local Micro, Small, and Medium Enterprises (MSMEs), and inviting foreign manufacturers to set up shop in India. Furthermore, the government has announced a number of reforms to the aerospace and defence manufacturing policies in order to provide a boost to Indian defence equipment manufacturers.