Celebrity hairstylist Jawed Habib has landed himself in legal trouble over the spitting incident, as Pooja Gupta, on whose hair Habib had spat, has lodged a police complaint against Habib for humiliating her in public. She has filed a complaint with the Muzaffarnagar police.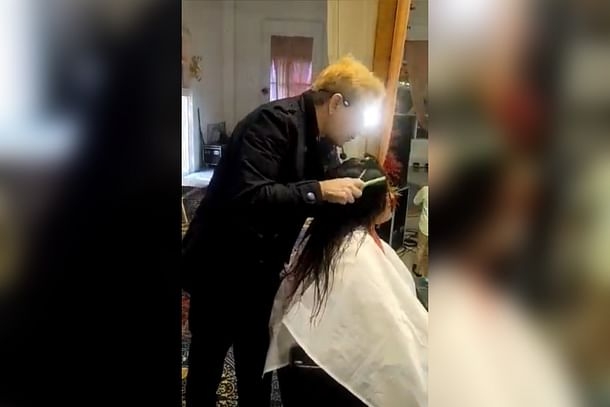 Muzaffarnagar police confirmed about lodging a case in the matter against the various sections at the Mansurpur Police Station and further said that they are proceeding with the matter.
The incident happened on January 3rd. The video of the incident went viral on social media sites. The video triggered massive outrage on social media.
As per the footage, during the training seminar, Javed Habib spat on a woman's hair and said if there is no water in the salon, the hairstylist can spit in the client's hair. He then laughs and tells the audience, "Mere is thook mein Jaan hai (my spit has power)."
While narrating the incident, Gupta, a resident of Baraut city in Uttar Pradesh's Baghpat district, said that Javed humiliated her after she asked certain questions to Habib at the seminar. She says that during the seminar, when Habib asked participants if they had any questions for him, she stood up and asked some. She says she was the only participant who asked questions.
Habib did not reply to her questions. Instead, he told her "tu chup baith ja" (shut up and sit down). He also told her that he runs 900 salons while she runs just one.
The National Commission for Women (NCW) also took cognizance of the video and wrote a letter to the UP Police. NCW asked them to investigate the veracity of the viral video and take appropriate action.
After lots of outrage, Habib came forward to cover up the mess, saying he did it to make the seminar "humorous" and he did not mean to hurt anyone. "Some people are hurt over some actions that took place during one of my seminars. I only have one thing to say. Those who come to the seminar are professional hairstylists. Our seminars are usually long and so we have to make it humorous, " Habib claimed in an Instagram video.
.
.