New Delhi, January 07: Union Minister Smriti Irani took a swipe at the Congress president, Sonia Gandhi, after she sought a report from the Punjab government on PM Modi's security breach, saying she did it only after seeing massive public outrage and support for the prime minister.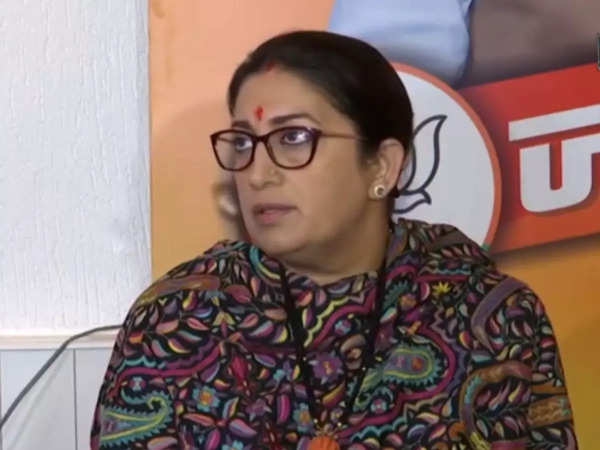 As per the report, Sonia Gandhi on Thursday called Chief Minister Charanjit Singh Channi for details of Prime Minister Narendra Modi's security breach. She has also sought strict action over the security lapse. Punjab CM Channi informed the private media house about it, saying the Congress chief called him up to ensure the prime minister's security and take to task those responsible for a breach in his security cordon.
Reacting to that, Irani said Sonia Gandhi woke up late in calling up Punjab Chief Minister Charanjit Singh Channi. Irani also questioned the intentions of the Congress chief and asked whether it was yet another ploy by the Gandhi leader to make someone a "pawn".
"People celebrating the security breach of PM Narendra Modi for the last 24 hours have woken up perforce. This late political awakening was seeing the country's anger on how Punjab Congress endangered the PM's visit. At least Sonia Gandhi accepted that the Punjab Congress was guilty, but is the (Gandhi) family trying to get away with it by blaming the pawn, i.e., Punjab Congress?" Irani asked.
It should be noted that PM Modi's convoy was blocked when he was heading towards Hussainiwala in Ferozepur district of Punjab to visit the National Martyr's Memorial and subsequently address a public meeting. His convoy was stuck on a flyover for 15-20 minutes on Wednesday. As per the MHA, the convoy was stuck on a flyover around 30 kilometres away from the memorial of freedom fighters as the road was blocked by some protestors.
.
.