New Delhi, January 8
: Amidst rising number of Omicron variant Covid-19 cases all over the world, the World Health Organisation has declared this variant as a 'concern'. It said that 'it is very unlikely that Omicron would be the last variant of concern before the pandemic is over'.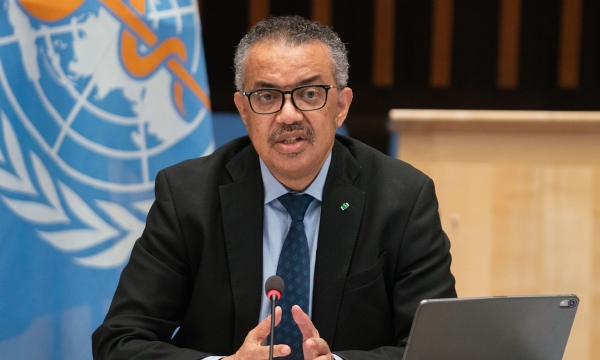 The WHO noted, "The Omicron variant of COVID-19 is killing people and should not be dismissed as mild." Tedros Adhanom Ghebreyesus, the WHO chief, blamed the low vaccination rates for inflated Alpha, Beta, Delta, Gamma and Omicron cases. He said that vaccine inequity is a killer of people, jobs and it undermines a global economic recovery.
This is a week after 9.5 million - the highest number of Covid-19 cases were reported to WHO so far in the pandemic. The WHO chief affirmed that Omicron cannot be categorised as mild, even though it seems less severe as compared to Delta. Dr. Tedros said, "Just like previous variants; Omicron is hospitalising people and it is killing. In fact, the tsunami of cases is so huge and quick, that it is overwhelming health systems around the world."
He also slammed the way rich nations monopolized available vaccine doses last year, saying that it had created the perfect breeding ground for emergence of Corona variants. He urged the world to share out vaccine doses more fairly this year, to end the death and destruction.
Also Read | WHO to assess new Covid-19 variant detected in South-Africa

Tedros said that the WHO wants 70% of the population jabbed in every country by mid-2022. "Booster after booster in a small number of countries will not end a pandemic while billions remain completely unprotected", he added.
It is note-worthy that 90% of the Indians have been administered with the first dose of vaccine and 70Z% with the second dose. A total of 1.5 billion vaccine doses have been administered in India.