As you move around on the walking track in the park, what generally happens, you are behind someone or someone is behind you. Most of the times you will find people engrossed in discussion so much that they forget to remember who is behind them or some one is in the listening distance. Most of the times people are, especially when there are lot many people walking around and park is small, as in this case.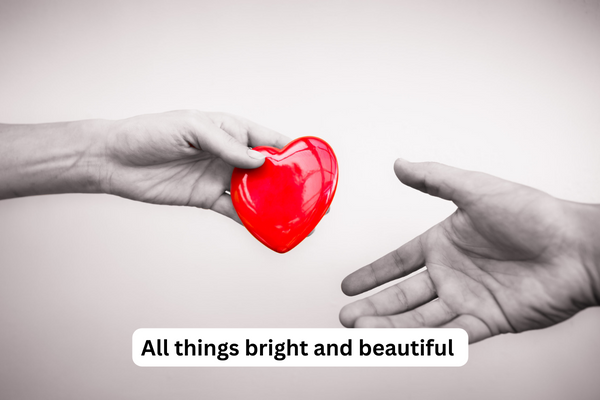 So, I found myself just behind two ladies engrossed in discussion while walking at leisurely pace. Their discussion point was Visa problem for USA, it sounded like that both their kids were studying/ working in USA. Since I was immediately behind them, there was no choice but to listen to them. They were least bothered, in any case.
Suddenly the discussion switched over to quality of life in India and USA. So, quality of life in India has to be inferior to USA but how much inferior or bad was the main thrust point of discussion. Traffic indiscipline, pollution, police corruption, everything was being discussed.
Suddenly, one of the ladies moved around on another parallel track …plucked the big rose flower and rejoined her partner for discussion and walk. It happened so fast and so out of trend of discussion, that I got a big surprise.
Discussion was on corruption and poor quality of life in India and now this lady against all norms plucked the big rose in the park and behaving as if everything is so normal. I found it so paradoxical. I feel that even her walking partner was also surprised. Suddenly, I found that caretaker of park around the scene and scolding her.
"Had I not plucked the flower, someone would have definitely done it, so why not me ..." That was her argument.
She looked for support from her partner but even eye contact was denied.
"This is what is happening to our country …there is a big competition in destroying the country ...not in building the country" a senior person joined the discussion.
The lady did not have the choice. The damage was already done. She apologized and left with bitter taste in everyone's mouth.
What do you say?
Are we joining the right competition to build the country?
Are we disapproving the action of those who damage our country explicitly?
This is the question …
Answer is – Charity begins at home , rest is sideshow.
@allthingsbrightandbeutiful @lifeisgood