Now a days we all have double door system in the homes, it gives the feeling of double protection and security. We all know, most of the times, feeling is very important.
External lock is generally inbuilt in the door it-self with automatic closure if you shut the door.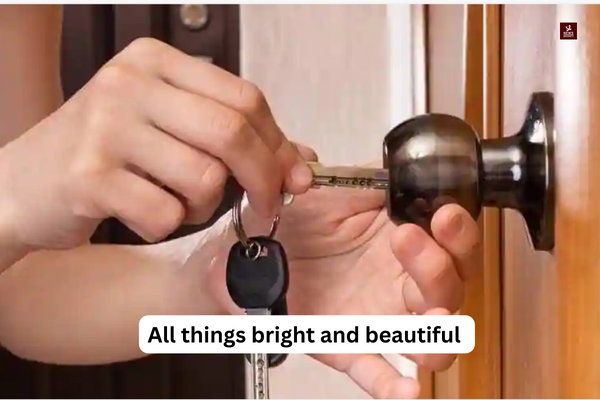 Ours was no exception.
Somehow it so happened that our external lock got defective and we told someone to bring new lock and fix it up. He did a good job. That feeling of insecurity lasted for 24 hours only.
He handed over the keys of new lock and went away.
We felt happy.
In the evening, we went to market, did some shopping and came back. I took out the key chain and started opening the lock ….it did not work out. I tried many times in quick succession but failed. I told my wife and suddenly we both realised that lock has been changed but key has not been changed in the key ring.
What a fool was I?
I dare not say the same thing about my wife though.
We called the guy who changed the lock and managed a difficult show which took one hour of our realisation and self-pity.
What happens in our life?
Let us put it in the perspective! How many times it happens in our official life? We get new bosses, new colleagues, new subordinates? We keep on opening them with the same old key and they do not open? We complain without any realisation that lock needs new key.
In our personal life, each family member grows and change and we keep on dealing with them with the same tricks …and most of the times we fail. Reason is very simple …the lock has changed …it will not open with the old key. Change the key?
Most of the times when we fail in our official or personal relationships, you will find that we are yet to realise that lock has changed but key is the same old one …how can it work? Stress is the result.
Need I say more. I have given you enough hints.
Please apply the lesson! Earlier the better.
@Allthingsbrightandbeutiful @Lifeisgood