New Delhi, Nov 2: In a significant development, the National Commission for Protection of Child Rights has revealed that the e-Commerce giant Amazon has confessed to funding an organisation involved in the illegal conversion of children into Christianity. It said Amazon officials in presence of NCPCR revealed that funding was done by Amazon America.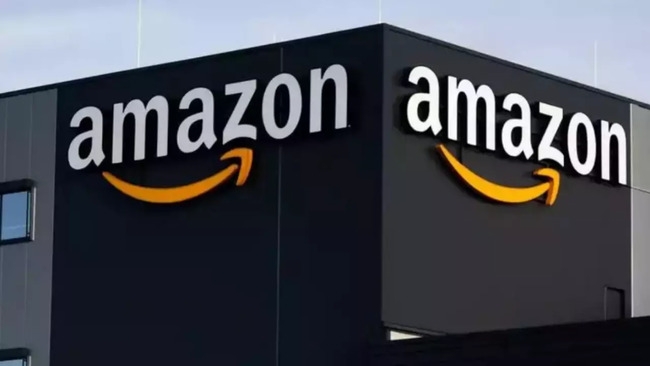 Earlier, the NCPCR had summoned Amit Agarwal, Global Senior Vice President and Country Head of Amazon India for failing to respond to its notices seeking information on allegations of the illegal conversion of children into Christianity in North East.
Amazon India has been under the radar of NCPCR after it was found to be giving donations to an NGO named All India Mission, which is accused of indulging in unlawful practices. Soon after such reports were surfacing, the child rights body had issued notices to Amazon in September.
This came after NCPCR had received a complaint from the NGO Social Justice Forum of Arunachal Pradesh, alleging that All India Mission is involved in unlawful practices by illegally converting children to Christianity in India.
"It has been mentioned in the complaint that the said organisation has more than 100 orphanages across India. As per the complaint, the website and social media pages of the said organisation clearly state that they aim to convert the people in India and also claim that they have already converted many people in India already especially in North East India and Jharkhand," the NCPCR notice to Amazon India had said.
Social Justice Forum had showed that All India Mission was receiving funding from Amazon India, and had urged the authorities to probe probable money laundering racket also. It is notable Amazon India website states that its customers can donate to the evangelist group by shopping on its AmazonSmile platform.
It had said that AIM is registered as a Charity Organization in the US & UK, and it conducts its ground activities through two other fronts, Health for India US and Shanti Bhawan Medical Centre. AIM has another front to its disposal called Calvary Gospel Ministries Trust that establishes churches across India under the secular name of Prarthana Bhawans to lure the gullible population into conversion, Social Justice Forum had said.
However, Amazon India had denied allegations on social media that it supported an organisation engaged in the religious conversion of poor children in north-eastern India.
"Amazon India does not have any relationship with All India Mission or its affiliates nor does the AmazonSmile program operate on the Amazon India marketplace. Where the AmazonSmile program does operate, customers can choose to donate to a charity they prefer from multiple non-profits that register themselves under the program. The AmazonSmile program does not endorse the views of any charity participating in the program," the company said in a statement.