Delhi, November 25:
Taking a u-turn from its previous decision, the Jama Masjid on Thursday (November 25) withdrew a controversial order banning the entry of women into the mosque, hours after Delhi's lieutenant governor VK Saxena
intervened in the matter.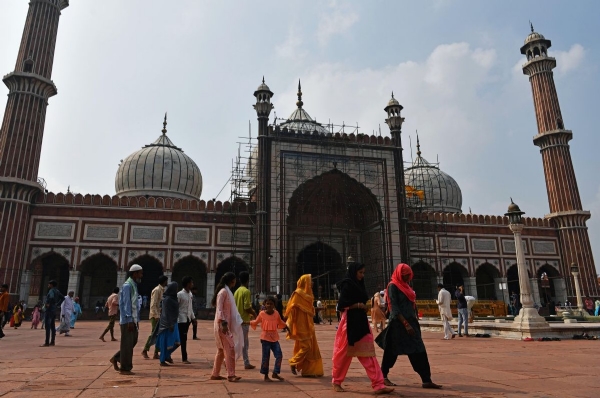 Delhi's Lieutenant Governor VK Saxena spoke to Shahi Imam Bukhari of Jama Masjid and asked him to rescind the order restricting the entry of women into Jama Masjid. "The LG spoke to me. We have removed the notice boards. But people visiting the mosque have to maintain its sanctity," Syed Ahmed Bukhari, the Shahi Imam of the Jama Masjid said.
It should be noted that the administration of the mosque had put up notices outside the main gates banning the entry of "girls", whether alone or in groups, implying that they would be permitted to enter if accompanied by men.
The notice issued by the Jama Masjid administration read: "Jama Masjid mein ladki ya ladkiyon ka akele daakhla mana hai (The entry of a girl or girls is not permitted in Jama Masjid)."
Mughal Emperor Shah Jahan constructed Delhi's Jama Masjid between 1650 and 1656. The mosque includes three massive gates, four towers, and two 40-meter-high minarets made of red sandstone with white marble strips.
Syed Ahmed Bukhari claimed that the decision to ban girls was made as a result of certain "incidents" that were allegedly reported on the premises of the historic building.
The ban on the entry of women into Delhi's iconic mosque sparked a severe backlash from politicians and civil society alike.