My wife has joined a vibrant yoga group, it is totally informal, morning timings are also flexible, it operates from 6 AM to 8 AM in the park. Over a period of time, it has developed into a social group and that is the reason solid bonding has developed among members. What do I do during this time? I appreciate Yoga but somehow it has not clicked with me in my life so I keep on walking in circles on the track or do exercises in the open gym, till Yoga session finishes.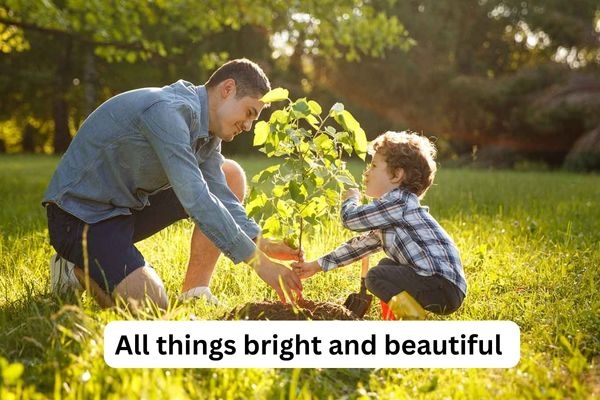 About a week back, I finished my round early and came to pick up my wife after Yoga session but it was still on. I had some time. I looked around and found one father and son combination playing Badminton. Father was keen to do Yoga but son was insisting him to play Badminton with him. Son is around 12 years old.
Let us call him Rohit.
"Let me play Badminton with Rohit, you can continue with your Yoga." I suggested to father. He readily agreed.
I have some Badminton credentials but both of them were not aware, nor I intended to make them aware.
Rohit looked at me and we started playing.
Father was quite considerate to his son but I was not. After five minutes I started to make Rohit moving around. He sustained for a while with my "Come on, young man" yelling but after some time it stopped working. Though I must appreciate that he made some sincere efforts to retrieve the shuttle but then he gave up and excused himself.
I did not see the young boy next day though I thought he will be around. May be that I missed out on his timing.
After a week, I asked his father "Where is your son, he is not coming for Badminton now a days."
He gave me a cheeky smile.
"Rohit has stopped coming in the morning, he is coming in the evening for running, followed by Badminton with two of his friends."
"Why has he changed his timings?"
"He says he will come in the morning only when he is good enough to play against you so he is playing against his two friends simultaneously for extra stress."
"My God, he is really wise, why don't you suggest to him to come in the morning and I will tell him how to play better."
He agreed.
Three days passed and we continued with our routine.
About a day back when I was on the walking track, I heard the yelling by a young sound.
"Come on …move around …. you are not moving fast …you can do it …"
I looked around to find the Rohit playing Badminton against two boys ...and making them run, in the same way in which I made him run on that day.
"So, you have started coming in the morning again."
"Yes Uncle, now I can play better Badminton, I will not tire so early."
"I know, you can beat me any time now."
We gave a hearty laugh. His father also joined in the chorus.
Other two young boys also joined "Uncle, please do not teach so many tricks to Rohit, he is making our life miserable on the school court"
"Do not worry, these tricks are open to you as well."
Children copy the things they appreciate and like. Rohit was doing the same thing. he was playing better and motivating his friends in the same way in which I tried to motivate him on that day.
So, catch them young, inculcate competitive spirit in subconscious mind, rest is easy.
@allthingsbrightandbeutiful @lifeisgood