Colombo, Apr 16: A Sri Lankan Police Sergeant was arrested for joining the protest at the Galle Face Green area in uniform and making a statement to the media. He was later released on bail after he was produced in the court.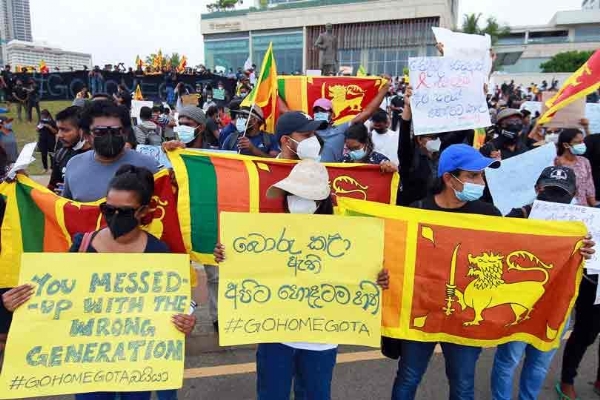 A large number of people including artists and Sanath Jayasuriya joined the ongoing protest at Galle Fac, the main beachfront in the capital Colombo, outside Sri Lanka President's Secretariat for the 8th day. The Colombo Magistrate Keminda Perira ordered today that the Sergeant be released on three personal sureties.
He was arrested on charges under the Penal Code, the Police Ordinance and the official Secrets Ordinance by Fort Police on Apr 16. A group of pro bono lawyers including President's Counsels appeared in the court on behalf of the police sergeant. The case is due to be heard on Apr 29.
The Police headquarters issued a statement on Apr 14, regarding the sergeant's involvement stating, "A Policeman should work within the jurisdictions of the service when on duty."