Islamabad, April 19: Calling it a "campaign of violence and targeted attacks against Muslims by fanatic Hindu mobs", Pakistan has once again poked its nose into India's internal affairs.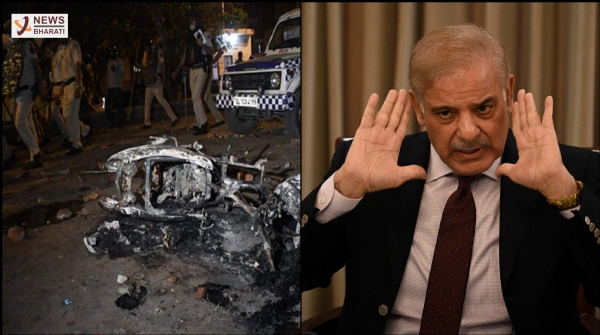 According to the statement of Pakistan's Ministry of Foreign Affairs,
the "despicable attempt to hoist the saffron flag at Jahangirpuri's Jamia Masjid in New Delhi" reveals "the gravity of the state-sanctioned hysteria and hatred in India against Muslims." However, Delhi Police chief had informed that no attempt was made to hoist saffron flag at a mosque during Hanuman Jayanti procession.
With an aim to provoke the Muslims of India, it has compared the Jahangirpuri violence to the Delhi riots of February 2020 which, according to Islamabad, was aimed at 'discriminating, dispossessing and dehumanising the Muslim community.'
It has also talked about the violence happened during Hindu festival Ram Navami processions which was going peacefully unless a mob of radical Muslims decided to turn into violence. "Harrowing scenes of demolition of houses, businesses and shops belonging to Muslims and the vandalization of Mosques by local authorities in Madhya Pradesh and Gujarat reveal the deep penetration of Hindutva ideology into the fabric of Indian state and society," it further claimed.
Also Read: Is Ansar, prime accused in Jahangirpuri violence, an AAP leader?
The stone-pelting incidents that is taking place in every Hindu festival is being used to "fan communal hatred and instigate anti-Muslim violence" according to Pakistan. "Even more alarming is the fact that the local authorities that were evidently complicit in the fear-mongering have launched a concerted campaign against the Muslims on the pretext of crackdown against 'alleged rioters.'"
It has called upon the Government of India "to transparently investigate the incidents of widespread violence and intimidation against Muslims and their places of worship and make demonstrable efforts to prevent such incidents from recurring in future." Pakistan also sought to internationalise the issue, calling upon the international community, especially human rights organizations and the United Nations, to hold India accountable for its human rights violations against minorities, particularly Muslims.
The country which is home to terrorism, kidnapping, killings, violence, assaults of minoritie, is talking about human right abuses!