New Delhi, May 13: Locals from Varanasi expressed their delight about the Sessions Court to resume the video survey of Gyanvapi mosque and are hopeful that the survey will reveal the truth of what is hidden inside the mosque campus.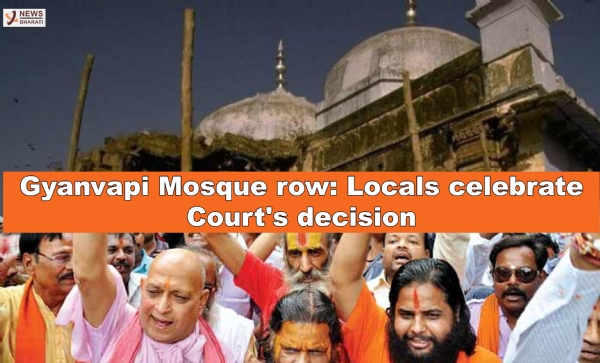 Also read: #Gyanvapi survey to be completed by May 17: Court
The Varanasi Sessions court on Thursday (May 12) ordered the resumption of the video survey of the Gyanvapi mosque. According to the reports, the court has appointed Vishal Singh and Ajay Singh as assistant commissioners along with retaining the earlier appointed commissioner Ajay Kumar Mishra. The survey is likely to start on Saturday (May 14).
Noting the reviews of the locals about the decision,
ANI
quotes, "Conducting the survey is necessary to reveal to the nation 'the truth about history'." One of the locals said, "The survey is being done according to the legal process after the court's order. The court has sought a report so that truth can come out and harmony can be maintained in both communities and the nation can know the truth about history."
In its hearing of May 12, the Varanasi sessions court had ordered in favor of Hindu petitioners. The court has refused to remove the original survey commissioner in the case. The Court has also ordered the officials to conclude the video survey of Gyanvapi Masjid by May 17.