New Delhi, May 14: A video is being circulated on social media in which a Shaheen Bagh protester is having a fierce argument and in the middle of the argument she calls the journalist Digital Tawaif (Digital Prostitute).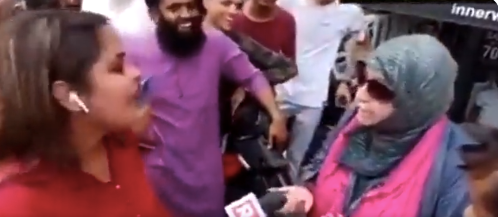 The infamous Shaheen Bagh protestor Aiman Rizvi is the same woman who had urged Muslims to pray for Home Minister Amit Shah's death when he contracted Covid-19 in August 2020. In the viral, one can see that Rizvi is not leaving the journalist and further abused her.
However, the netizens have been lauding giving such a shameful name to a female journalist.