New Delhi, May 26: The National Investigation Agency (NIA) court on Wednesday awarded life imprisonment to Yasin Malik, a separatist leader from Jammu and Kashmir, in a terror funding case.
The NIA court while sentencing life imprisonment to Malik also imposed a fine of Rs 10 lakh. He was sentenced to life imprisonment twice (one for waging war against the nation and one in UAPA sec 17 raising fund for terror act).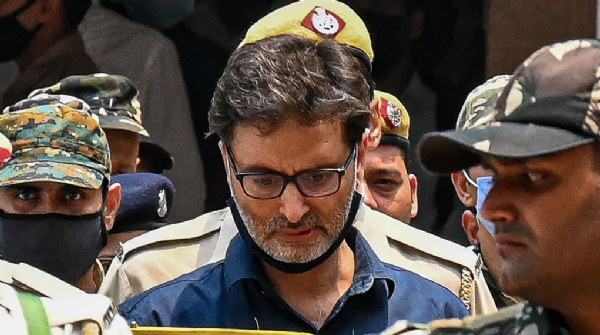 The case against Yasin Malik is regarding the Pakistan-based terrorist organization Lashkar-e-Taiba chief Hafiz Saeed and other separatist leaders' conspiracy to raise, receive and collect funds domestically and from abroad for the separatist and terrorist activities in Jammu and Kashmir.
Earlier, NIA had sought the death penalty for the separatist leader who was convicted on May 19. On May 10, Malik had told the court that he was not contesting the charges levelled against him that including Section 16 (terrorist act), 17 (raising funds for the terrorist act), 18 (conspiracy to commit terrorist act) and 20 (being a member of terrorist gang or organisation) of the UAPA and sections 120-B (criminal conspiracy) and 124-A (sedition) of the IPC.
The National Investigation Agency (NIA) said its probe into the case established Malik was involved in terror activities and issued calls for protests, roadblocks, and other disruptive activities to push the society into chaos and lawlessness. In 2017, NIA registered the case and has since filed a charge sheet against over a dozen people.
Four unarmed Indian Air Force personnel were shot dead by JKLF terrorists in Srinagar in 1990. In 2020, a court in Jammu framed charges against Malik and six others in relation to the case.
A day before Republic Day 1990, on the morning of 25 January, car-borne militants opened fire on a group of IAF personnel on the outskirts of Srinagar, killing Squadron Leader Ravi Khanna and three colleagues and leaving several injured. During the subsequent investigation, several eyewitnesses identified Malik, among others, as being responsible for the firing.