New Delhi, June 21: Alt News Mohammed Zubair, who is busy misleading the public through his fake propaganda, deleted dozens of tweets from his official Twitter account, zoo_bear. It is pertinent to mention that he has earlier deleted his Facebook account after his posts in which he used derogatory remarks on Hindu gods.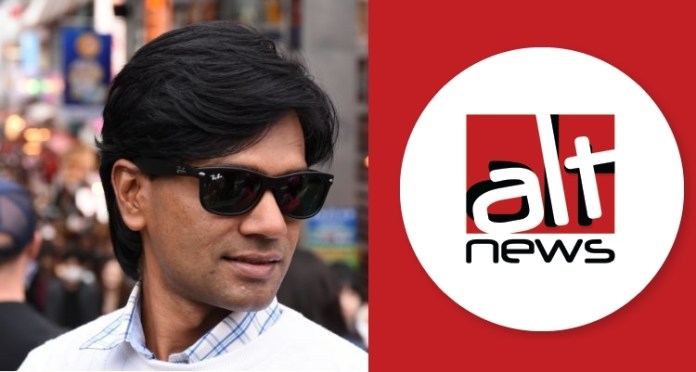 A Twitter account named "The Hawk Eye", tweeted, "Since the Hinduphobic posts exposed on 13-14 Jun midnight, and confessed by related FB page deletion, Md Zubair's extra-noisy Twitter activity slashed from an average of 44 tweets per day to -2 tweets per day. He deleted 28 tweets today (20-Jun)."
It should be noted that Zubair is the one who is catalyzing the Prophet Muhammad controversy. He fueled the campaign against the former BJP spokesperson, Nupur Sharma, who made a controversial remark against the Prophet during a TV debate. Following it, he deleted his own Facebook profile, fearing repercussions after his old Hinduphobic posts went viral on social media.
Also Read: Mohammad Zubair deletes his Facebook account after his old Hinduphobic post goes viral
It was the same Twitter account that reported it - The Hawk Eye. He posted a thread about how Zubair had been passing derogatory comments on Hindu gods and beliefs. In one tweet shared by Hawk Eve, Zubair is seen mocking shivling and comparing it with the top view of the Vatican City.
He said the post comparing Shivling with the Vatican City inspired him to come up with a parody Facebook page 'Unofficial: Subramanian Swamy' in 2014. Apart from mocking Hindu gods, he also ridiculed Hindu beliefs and insulted the Sanskrit language. The threads went viral on social media. Following this, fearing getting trolled, Zubair deactivated his Facebook profile (AltNewsZubair).