We are a regular visitor to a south Indian restaurant in Pune. As it happens, you can watch the person while he is preparing the Dosa for you. As usual, I started conversing with Akash who was preparing the Dosa for me and my wife. More than that, each time we had Dosa there, I made it a point to thank Akash before we made our exit.
Initially he was surprised but later on it became a drill and exchanging smiles twice in every trip became a pleasurable routine for us.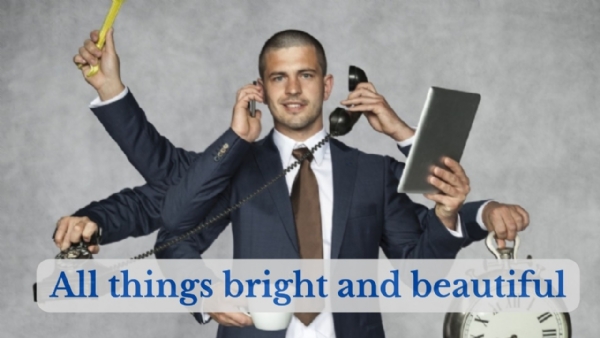 Akash went on leave for about a month and new guy 'Gagan' came in his place. Taste of Dosa also changed with the arrival of Gagan and me and my wife, both noticed it. We were just wondering, how it could happen.
Of course, we were developing relationship with Gagan as well but it was taking some time.
Akash came back.
Again, the taste of Dosa changed and both of us noticed it.
Last Sunday, we went at 11 AM, thought of having Dosa brunch and placed the order for our usual Dosa…
Akash was all alone with hardly any crowd …unusual for this restaurant.
I asked him "As I watch you preparing Dosa for us, I see it is standard drill ...even Gagan was doing the same thing. How come Dosa prepared by you is tastier ….do you really place more butter in our Dosas or deliberately cook our Dosas for more time …...what is the reason"
"No Sir, I do not do anything special for you …but since I know you and like you, when I prepare Dosa for you …my entire body system moves in such a way that I tend to put right quantity of butter or Masala automatically …it just happens that way ...because probably I love to do that …."
"So, when did it started happening …."
"Same moment when you started calling me by my name and thanked me while leaving restaurant ….it just happened automatically, I did not do it myself"
How do you define it?
You can call it personal chemistry or relationship management or management of subconscious mind ...fact is that if we treat people fairly and not as machines …. things improve automatically …smaller or bigger …it applies automatically. It can be a Dosa or it can be an out of turn care for you …. or may be a wonderful relationship.
On a parting note-be careful that your relationship skills do not land you with extra butter or extra Masala … and extra weight also.
What do you think?
#Allthingsbrightandbeutiful #lifeisgood