Ripudaman Singh Malik, who was accused in the 1985 Air India Kanishka bombing case, has been shot dead in Surrey, Canada. Malik was shot to death as he sat inside his car at about 9:30 AM local time. According to reports, Ripudaman Singh Malik was killed by unknown people who came in the car and later burned it down.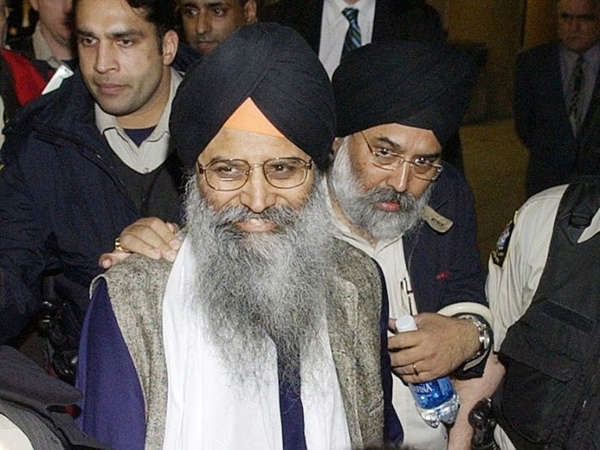 The Royal Canadian Mounted Police confirmed the incident. In a statement, the police said that a man was found "suffering from gunshot wounds". The statement added that the victim had "succumbed to his injuries (at the) scene."
For unreserved, Ripudaman was a one time supporter of the Sikh separatist Khalistan movement. He was one of the accused of the Kanishka bombing.
The 1985 Air India bombing is among the worst terrorist attacks in Canadian history and in the history of the airline. On June 23, 1985, Air India flight 182, carrying 329 people, including 268 Canadian citizens and 24 Indian citizens, flew from Toronto and stopped in Montreal from where it was en route to London and then onwards to its final destination Bombay.
The plane was flying 31,000 feet above the Atlantic Ocean when a suitcase bomb exploded in the front cargo, killing all on board. Another bomb was meant to be planted in an Air India flight scheduled to take off from Japan but it exploded at Tokyo's Narita airport killing two baggage handlers.
However, in 2005, Malik and co-accused Ajaib Singh Bagri were acquitted 2005 of mass murder and conspiracy charges related to the two bombings in 1985 that killed 331 people, because of the lack of evidence. Inderjit Singh Reyat is the only person to have been convicted in the plot. In addition to this, Malik was allegedly connected to the terrorist group Babbar Khalsa, which was behind a number of attacks in Punjab. Talwinder Singh Parmar, the putative planner of the Air India bombing, was also a close associate of Ripudaman Malik.
In January 2022, Ripudaman Singh Malik praised PM Modi for the positive steps taken by him in the interest of the Sikh community. He had written a letter and praised the Prime Minister for the "unprecedented steps", expressing his "heartfelt gratitude".
.
.