I am not really sure how many of you have seen the small tree of Falsa (Indian Sherbet Berry) because I saw it recently only. It is also called Black Currant and has got lot of medicinal properties. Berries turn from green to black as they ripen on the tree.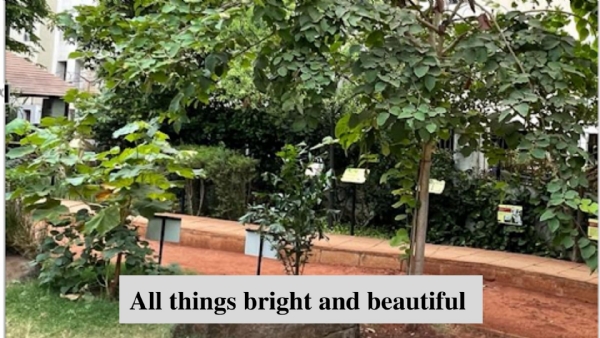 In the biodiversity park in Pune, there are many small trees and generally walkers pick it up as they move along because it is not really a tall tree.
As the black berries within approach are taken out, only those at the heights are left. Choice is to use a hook at the end of long stick, which is generally not available with walkers in the part.
So far so good, I was just walking in the park on the pucca track and saw two guys shaking this small tree. I did not know about FALSA till then.
I asked them the reason of shaking the tree so violently.
"Now, all the fruits have been plucked and only those at top are available, we are shaking the tree so that all the fruits will fall down."
"That means all the green berries will also fall, you are interested in black ripe one only."
"Why don't you bring the hook and take out the black one from the top, that will save the green unripe berries."
"We do not have the hook so we are doing this, it's so easy."
I told them that they will loosen the roots and waste the green berries also. To cut the story short, I got the Chowkidar, he stopped them. They went out quite embarrassed and angry too.
Have you seen what is happening in our country? Do you see the resemblance? Some of the people in our country are prepared to shake the foundation for personal short-term gain at the cost of sustenance in the long run.
This is not the question of FALSA, the small tree but the question of our long-term sustenance.
Take the stand, alert the Chowkidar and do not allow any body to shake the foundation of country for the sake of personal gain.
Hope you are with me.
#allthingsbrightandbeutiful #lifeisgood