Thiruvananthapuram, August 01: Kerala Sunni Muslim Jamaat led by Kanthapuram AP Aboobacker Musaliyar staged a protest march in front of the state secretariat in Thiruvananthapuram and all district collectorates against the appointment of Sriram Venkitaraman.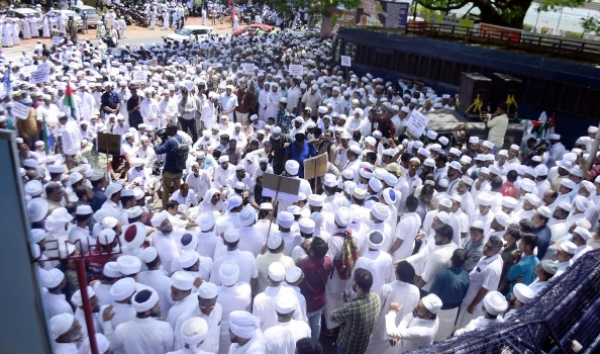 The Sunni Yuvajana Sangham (SYS) and Sunni Students Federation (SSF) participated in the protests organised by Kerala Muslim Jamaath. They have demanded that the state government revoke the appointment.
Sriram is accused in a drunk-driving accident that caused the death of journalist K M Basheer a few years ago.
Condemning the decision by the CPI(M)-led Left Democratic Front government, the SSF had earlier said that it was highly deplorable and a challenge to justice. It said that the government was appeasing bureaucrats instead of asking the tainted person to stay away from key positions. Giving such an important position to an accused person was tantamount to insulting the public, the SSF said.
Senior leaders of the Congress party, including General Secretary (Organisation) KC Venugopal, have also condemned the decision of the Kerala government to appoint Sriram Venkitaraman as Alappuzha District Collector. The District Congress Committee of Alappuzha conducted a protest at the district collectorate on Monday, July 25.
.
.